Continued from previous page, 30, Averting Nuclear War
Page 31, End of Empire has been moved for the purpose of expansion.
To see page 31, End of Empire, click here
Preview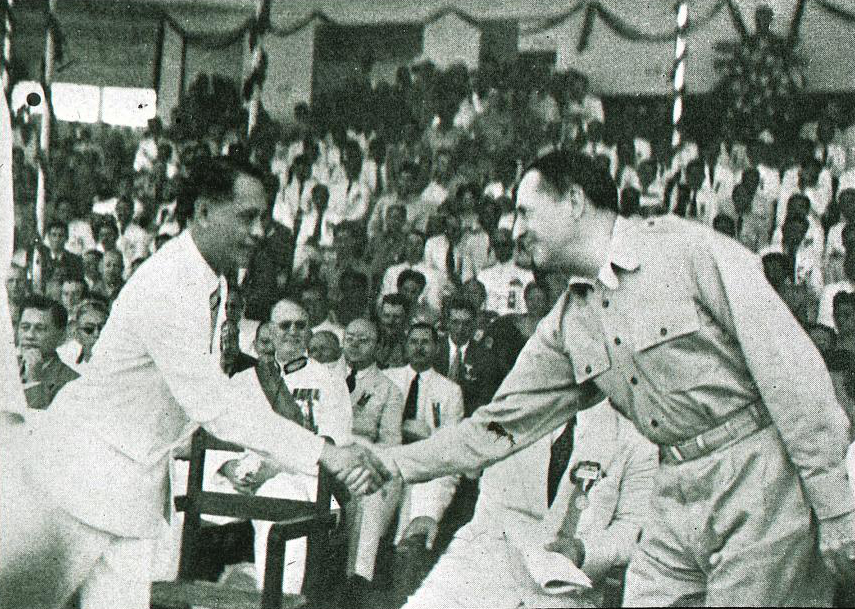 President of the Philippines Manuel Roxas and U. S. General Douglas MacArthur at the ceremony of the independence of the Philippines on July 4, 1946 - the last day of the American protectorate and the first day of Republic of the Philippines, July 4, 1946.
British Governor-General Lord Louis Mountbatten, Lady Edwina Mountbatten and Indian Prime Minister Jawaharlal Nehru observe the raising of the Indian flag in New Delhi on August 15, 1947 - India's day of independence.