I'm your host Muskie Guy ! And I fish MUSKIES ONLY!! I have been a member of Akron Canton Muskie Maniacs, Muskies Inc Chapter #19 since 1997 and have served as President, Vice President and Tournament Director . My favorite Muskie Lakes are West Branch , Piedmont, Milton, Chautauqua, The Kawartha's (Chemong) and St Clair along with a few others. This site is here to provide muskie info to those who have "Muskie Fever" and to keep you up to date on our club functions. You can get advice, info and fish reports on our famous Muskie Guy's message board. I invite you to check it out and come back often ......Fish Hard.......Muskie Guy

Surf around and take advantage of our site's features !
---
Please Practice Catch and Release
We encourage all Anglers to practice catch and release. Muskies are a valuable resource and we are most fortunate here in Ohio to have such a fine stocking program. The reason for C&R is to sustain our fishery and grow trophy Muskellunge. Please take take a look at the article by clicking below.... thanks...Muskie Guy's CPR Facts,Tips and Guidelines


---

~ Ohio State Record Muskie - Joe D. Lykins, 50-1/4 inches 55 pounds 2 oz on 4/12/1972 Piedmont Lake ~

~ Ohio State Record Muskie ( pic # 2 ) - Joe D. Lykins, 50-1/4 inches 55 pounds 2 oz on 4/12/1972 Piedmont Lake ~

~ Ohio State Record Tiger Muskie - Matt Amedeo 47 inches 31.64 pounds 4/28/06 Turkeyfoot Lake ~

~ World Record Muskie - Louis Spray 69 pounds 11 oz Chippewa Flowage Wisconson 10/20/49 ~

~ World Record Muskie ( unofficial ) - Robert Malo 70 pounds 52.5 inches Middle Eau Claire Lake Wisconson 6/6/54 ~

~ Record Muskie - Cal Johnson 67 pounds 8 oz Lac Courte Oreilles Wisconson 7/24/49 ~

~ Ontario Record Muskie - Ken O'Brien 65 pounds 58 inches 30.5 girth 10/16/88 Georgian bay~

~ Record Muskie (released) - Dale Mcnair 57x33.. 65.25#..St Lawrence~

~ Chapter 19 Akron - Canton Muskie Maniacs Club Record Muskie - Kevin LaRoche 55" Lake St Clair~

---
Visit Muskie Guy's Message Board. Fish Reports, Lake Conditons and Temps, Lure Talk 24 - 7, Monthly lure profiles. All this and more ! Check it out..
Muskie Guy's Message Board
Esox East Information Board Homepage
---
Chapter 19 Muskie Maniacs Facebook page
---
State Record Muskies (By State)
---
A list of Ohio's Biggest Muskies
---
Lure Dive Chart
---
Fishing Knots
---
Become a member of the Akron-Canton Chapter 19 Muskie Maniacs
---
Chapter 19's monthly meetings are open to all and are held on the 3rd Tuesday of every month at McCall's Restaurant 130 Faircrest Ave. SW Canton, Ohio 44706 7:00 pm sharp If you have any questions about the Chapter or meetings E-mail:

Chapter 19 Akron-Canton Muskie Maniacs Email contact

---
Akron-Canton Chapter 19 ~ 2015 Officers
President ~ Bob McCloud

Vice President ~ Charlotte Fuchs

Regional Rep ~ Kevin Laroche

Secretary ~ Kevin D Profitt

Treasurer ~ Mike Ellis

Tournament Director ~ Jason Chalmers

Merchandise Director ~ Kevin LaRoche

Public Relations / Website ~ Guy Bechter

Release Chairman ~ Chuck Kuhlman

Youth Director ~ Russ Roberts

Board Member ~ Russ Roberts

Board Member ~ Richard Daniels

Board Member ~ Elmer McClure

Board Member ~ Seth Ferrel

Board Member ~ Jason Chalmers



---
Our Tournaments are open to both members and non-members (unless specified). We communicate on the water on Marine radio channel 71. Upon registration you will receive a Tournament pack which will include Tournament Rules, Fish Registration Forms, and an Orange Flag . Prizes and awrads for fish caught. We also have a Lure raffle at the closing ceremony. Join the fun and lets catch some Muskellunge !
---
Members, Send your release forms to:
Chuck Kuhlman
2841 Audrena Ct
Cuyahoga Falls, OH 44221-1919 (330) 983-4837 or email :

Chuck Kuhlman

---
2017 Chapter 19 Tournament Locations and Events
April 22nd & 23rd Piedmont Lake Spring Springer Opener

May 20 & 21st Leesville Open Tournament

June 3rd & 4th Saltfork Chapter Challunge - All Muskies Inc Chapters and Members welcome ( cookout and campout )

July 15th & 16th West Branch Summer Blitz Open Tournament

August 19th Leesville PM Bite

September 16th & 17th Lake Chautauqua NY Muskie Hunt

October 7th & 8th Piedmont Lake Season Finale

*****10th annual West Branch Hawg Hunt Hoedown November 11th*****
Tournament Liability Form
COME FISHIN WITH US !!
---
Regional Radar
---
Useful Numbers and Contacts
---
MUSKIE GUY'S HOT LINKS
---
---
Please support our sponsors
---
---
MUSKIE TRAIN LURES
"Catch the Train !!"
---
TUFF SHAD LURES
"Get Tuff !"
---
Big Game Tackle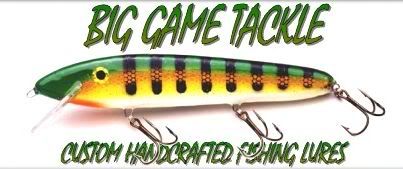 "Home of the Scuba"
---
BOSS SHAD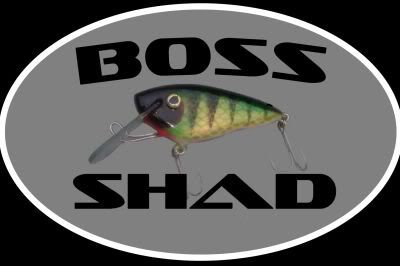 "BOSS SHADS ROCK !"
---
Jimmy Bucktail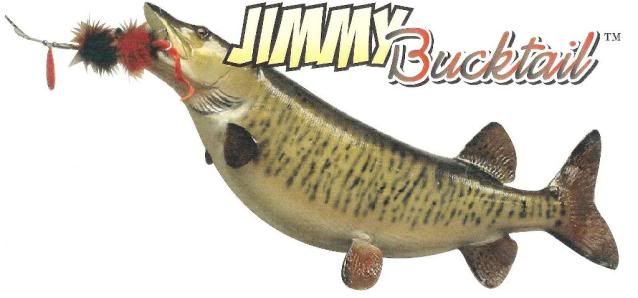 "JIMMY BUCKTAIL"
---
Sledgehammer Lures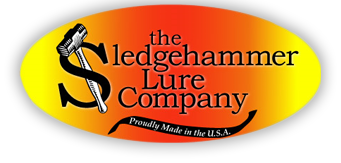 "Home of the Sledge!"
---
This site is also sponsored by:
Scotsman Point Muskie Resort
Located on Buckhorn Lake in the heart of the Kawarthas
"Muskie Guy and Kevin La Roche Sept 2001 - 38 Muskies in 10 days!"
Scotsman Point on Buckhorn Lake is centrally located between Pigeon,Chemong and Lower Buckhorn which are prime areas to catch muskies in the Kawarthas. The lodging is comfortable and affordable. Scotsman Point also has their own boat launch ramp and sells gasoline. September,October and up to November 15 is the best time to catch the biggest muskies. For more info on Scotsman Point, just click on the picture above
In Memory....Akron-Canton Chapter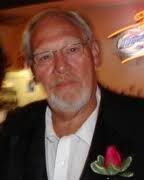 In memory of our chapter president Gordon Selden April 17, 1952 - March 05, 2012 . You will be missed.
Akron-Canton lost a member Sunday October 21,2001. Gene Marks died of a heart attack. He was the club Treasurer and a very active member. It is said he and his grandson were out fishing the day before and he caught what would be his last Muskie. He will be missed much by myself and the chapter. We have lost a great fishing partner
---
Site created and maintained by Muskie Guy... ( Guy Bechter )..Suggestions, Comments or Questions ? .. E-mail me:


Muskie_Guy's E-mail Hotline
---
---