MC CARTNEY, PAUL - ABRA CADABRA
MC CARTNEY, PAUL - ACCOUSTIC ROME (2DS) CD1. HEY, HEY WE'RE THE MONKEES, I'VE JUST SEEN A FACE,MIDNIGHT SPECIAL, THINGS WE SAID TODAY, HONEY DON'T, ALL THINGS MUST PASS, YOUR LOVING FLAME, ALL MY LOVING, BLACKBIRD, EVERY NIGHT, WE CAN WORK IT OUT, YOU NEVER GIVE ME YOUR MONEY, FOOL ON THE HILL, HERE TODAY, SOMETHING, ELEANOR RIGBY, CALICO SKIES, HERE, THERE AND EVERYWHERE, MICHELLE, TWO OF US. CD2. VOLARE, CAN'T BUY ME LOVE, MY LOVE, LET IT BE, HEY JUDE, YESTERDAY, LADY MADONNA, I SAW HER STANDING THERE
MC CARTNEY, PAUL - ADOPT A MINEFIELD (REHEARSALS) 06/14/01 Driving Rain, Yesterday, The Long And Winding Road, Let It Be, Ive Just Seen A Face, Jerk Of All Jerks. (w/Paul Simon 06/13/01)
MC CARTNEY, PAUL - A DREAM APART LIVE AT MEMORIAL STADIUM, BERKELEY, CALIFORNIA 1990 THIS IS A ROCKING SHOW THAT FINDS PAUL IN TOP FORM. HOWEVER, THIS RELEASE IS OF INTEREST MAINLY BECAUSE ON CERTAIN TRACKS LINDA'S KEYBOARD PARTS HAVE BEEN BOOSTED IN THE MIX. THE RESULTS ARE DARE I SAY IT, INTERESTING AND AMUSING: LONGTIME/HARDCORE FANS OF PAUL'S SOLO YEARS WILL PROBABLY GET A KICK OUT OF THIS DISC, BUT IT MIGHT ANNOY OR PUZZLE THOSE LESS FAMILIAR WITH THE GESTALT OF THE MCCARTNEYS. MOST OF THE TIME IT'S FINE, BUT AT POINTS IT'S NOTHING BUT HILARIOUS. THE HIGHLIGHT HAS TO BE THE FIRST SECTION OF "BAND ON THE RUN" WHEN LINDA'S ENTHUSIASTIC CREATIVE OUTBURST CAUSES PAUL TO BREAK OUT LAUGHING IN THE MIDDLE OF SINGING--AND IT TAKES HIM A WHILE TO PROPERLY COLLECT HIMSELF AFTERWARD. OTHER NOTABLE LINDA KEYBOARD MOMENTS ARE SPRINKLED THROUGHOUT THE SET. THIS ASIDE, THE DISC CONTAINS GREAT PERFORMANCES OF "WE GOT MARRIED" ('IT'S NOT JUST A WASHING MACHINE...'), "FOOL ON THE HILL", AND "FIGURE OF EIGHT".
MC CARTNEY, PAUL - ALL MY TRIALS SINGLES + PRESS CONFERENCE AT SIGEN, GERMANY.
MC CARTNEY, PAUL - ALLISON STEELE THE NIGHT BIRD INTERVIEWS PAUL MCCARTNEY AND HIS WIFE LINDA. THIS WAS MID 70'S (I DONT HAVE THE EXACT DATE). ALLISON WAS A NIGHT TIME DISC JOCKEY ON WNEW FM IN NEW YORK.
MC CARTNEY, PAUL - ALTERNATE PRESS TO PLAY, THE 1986 16 OUTTAKES ORANGE ROUGH MIX. ALL TRACKS ARE AT AN EARLIER STAGE, WITH DIFFERENT VOCALS THAN THE RELEASED VERSIONS, BUT THEY ARE "PRODUCED" AND MIXED IN STEREO.
MC CARTNEY, PAUL - B SIDES HIMSELF ALL TRACKS HAVE "HISS" WHEN THEY FINISH AS THOUGH NOISE REDUCTION WAS NOT USED. THIS CD HAS BEEN RECORDED SO THAT IT PLAYS BACK SLIGHTLY SLOW (A FEW SECONDS PER TRACK), WHEN COMPARED TO MY VERSIONS LISTED BELOW. I CAN HEAR SURFACE NOISE ON TRACKS 6, 9, 10, AND 13, AND ON TRACK 2 IF I TRY HARD! THIS IN NO WAY AFFECTS MY ENJOYMENT OF THE SONGS, AND I ALWAYS PLAY THIS INSTEAD OF DIGGING OUT THE VINYLS.
MC CARTNEY, PAUL - BACKYARD+(PLUS STUDIO OUTTAKES AND HOME DEMOS) YELLOW CAT PEOPLE ARE EXPERT ON DENOISING AND DECLICKING RARE ITEMS, BUT I SUPPOSE THAT THIS ONE (BACKYARD TAPE) IS A TAPE SOURCE INSTEAD OF ACETATE. YOU CAN HEAR A SNIPPET OF TRACK 1 ON VIGOTONE'S GOOD TIMES COMIN'. TRACK 13 IS REALLY NEW. TRACKS 13 TO 20 I SUPPOSE COME FROM THE SAME SOURCE OF ORANGE RELEASE - HOME DEMOS, BUT IN INFERIOR SOUND QUALITY. ANOTHER QUESTION. IF YOU HAVE HEARD THE OOBU JOOBU SERIES, ONE OF THE VOLUMES BRINGS US A HOME DEMO OF OOBUJUBU AND SOME INSTRUMENTALS. DID YOU SEE ANY COINCIDENCE? COMPARE THOSE TRACKS WITH ORANGE RELEASE - HOME DEMOS AND YOU CAN NOTICE THAT SOME OF IT DUPLICATES. CONCLUSION: OOBUJUBU PROJECT IS RATHER OLD AND DATES FROM 1980!!!!
MC CARTNEY, PAUL - BALLROOM DANCING This was made using the recording tape of the last Wings' rehearsal
before the break-up of the band. Recorded in summer at Finston Manor near Tottenham, this rehearsal was Paul's last attempt to hold Wings together as a group after the Japanese tour cancellation in 1980. 1.) Ballroom Dancing, written by Paul McCartney 4:15 Paul on lead vocal. 2.) Old Man Lovin written by McCartney / Laine ? 4:10 Denny Laine on lead vocal. 3.)Reggae Instrumental #1 written by Paul McCartney 3:10 Also known as "Ranachan Rock". 4.) Instrumental #1 written by Paul McCartney 4:22 5.) Crackin' Up written by McDaniel 2:25 Paul on lead vocal. 6.) Nature Is Calling Me, written by Paul McCartney 3:49 Paul on lead vocal. 7.)Instrumental #2 written by Paul McCartney 2:21 8.) Instrumental #3 written by Paul McCartney 2:34 9.) Reggae nstrumental #2 written by Paul McCartney 2:18 10.) Takin' On A Woman written by McCartney / Laine ? 3:08 Denny Laine on lead vocal. 11.)Instrumental #4 written by Paul McCartney 4:05 12.) Instrumental #5 written by Paul McCartney 1:57 13.)Instrumental #6 written by Paul McCartney 2:59 14.) Instrumental #7 written by Paul McCartney 3:34 15.)Instrumental #8 written by Paul McCartney 2:06 16.) Instrumental #9 written by Paul McCartney 6:00 17.) Instrumental #10 written by Paul McCartney 8:49 18.) Paul's Jazz Experiment written by Paul McCartney 4:14.
MC CARTNEY, PAUL - BAND ON THE RUN 25TH ANNIVERSARY BONUS DISC1 CD STUDIO A+ Paul McCartney (Dialogue Intro)/Band On The Run (Nicely Toasted Mix) Band On The Run (Original) (Background)/Paul McCartney (Dialogue Link I) Band On The Run (Barn Rehearsal) Paul McCartney (Dialogue Link 2)/Mamunia (Original) Background)/Denny Laine (Dialogue) Bluebird (Live-Version) Bluebird (Original) (Background)/Paul McCartney (Dialogue Link 4) Paul McCartney (Dialogue Link 5)/No Words (Original) (Background)/Geoff Emerick (Dialogue) No Words (Original)/Paul McCartney (Dialogue Link 6)/Tony Visconti (Dialogue).Band On The Run Jet ( Original From Picasso's Last Words) (Background)/Paul McCartney (Dialogue Link 7) Jet (Berlin Soundcheck) Paul McCartney (Dialogue Link 8)/Clive Arrowsmith (Dialogue) Nineteen Hundred And Eighty Five (Original) (Background)/Paul McCartney (Dialogue Link 9) Mrs. Vandebilt (Original) (Background)/Paul McCartney (Dialogue Link11)/Kenny Lynch (Dialogue) Let Me Roll It (Cardington Rehearsal)/Paul McCartney (Dialogue Link 12) Paul McCartney (Dialogue Link 13)/Mrs. Vandebilt Background)/Linda McCartney Helen Wheels (crazed)/Paul McCartney (Dialogue Link 14)/Christopher Lee (Dialogue) Band On The Run (Strum Bit)/v (Dialogue Link 15)/lemente Freud (Dialogue) Picasso's Last Words (Original) (Background)/Paul McCartney Dialogue Link 16)/Dustin Hoffman Picasso's Last Words (Drink To Me) (Acoustic Version) Band On The Run (Nicely Toasted Mix)/Paul McCartney (Dialogue Link 17) Band On The Run (Northern Comic Version)
MC CARTNEY, PAUL - BEATLES ORIGINALS COMPILATION OF BEATLES SONGS, OR AT LEAST THOSE WHO THE BEATLES HAVE COVERED TOO, PLAYED BY MACCA AND HIS TOURBAND DURING REHEARSALS AND SOUNDCHECKS 1989-1993.
MC CARTNEY, PAUL - BUENOS AIRES 12/12/93
mc cartney, paul - chronicles in the backyard (12cds) for artwork try this http://www.mccartney-artwork.de/artwork/us_tour_05_artwork.htm
MC CARTNEY, PAUL - DAUMIER'S LAW PAUL COMPOSED MUSIC FOR A MOVIE BY THE NAME OF DAUMIER'S LAW.
MC CARTNEY, PAUL - DESERT ISLAND DISCS
MC CARTNEY, PAUL - DOMO ARIGATO TOKYO (SOUNDBOARD) 11/15/93 (2CDS) SOUNDBOARD A+ Intro Matchbox Just Because No Other Baby Good Rockin Tonight Be Bop A Lula Midnight Special Every Night C Moon Dont Let The Sun Catch you Crying Aint That A Shame The Long And Winding Road Get Out Of My Way Lindy Lou Twenty Flight Rock Let Me Roll It We Can Work It Out Lady Madonna Magical Mystery Tour Live And Let Die Paperback Writer Back In The USSR Hey Jude
PAUL McCARTNEY - driving rain tour - Live at the MCI Center in Washington, DC 4/24/02 SOUNDBOARD Ex (2CDs)Hello Goodbye Jet All My Loving Getting Better Coming Up Let Me Roll It Lonely Road Driving Rain Your Loving Flame Blackbird Every Night We Can Work It Out Mother Natures Son Vanilla Sky You Never Give Me Your Money/Carry That Weight Fool On The Hill Here Today Something Eleanor Rigby Here There And Everywhere Band On the Run Back In The USSR Maybe Im Amazed C Moon My Love Cant Buy Me Love Freedom Live And Let Die Let It Be Hey Jude The Long And Winding Road Lady Madonna I Saw Her Standing There Yesterday
PAUL McCARTNEY - driving rain tour - "Driving Las Vegas" MGM Grand - Las Vegas, Nevada 4/5/02 and 4/6/02 Ex- (4CDs)
MC CARTNEY, PAUL - DRIVING RAIN TOUR - ROCKS THE POND IN ANAHEIM, CALIFORNIA 05/05/02 (2 CDS)
MC CARTNEY, PAUL - DRIVING RAIN TOUR - SAN JOSE CALIFORNIA 04/03/02 (2CDS)
MC CARTNEY, PAUL - DRIVING RAIN TOUR 05/15/02 TAMPA, FLA (3CDS)
MC CARTNEY, PAUL - DRIVING RAIN TOUR - NYC MADISON SQUARE GARDEN 04/27/02 (2CDS)
MC CARTNEY, PAUL - DRIVING RAIN TOUR ATLANTIC CITY, NJ CONVENTION HALL (3 CDS) I'D RATE THIS ONE A 3. IF YOU HAVE TO HAVE EVERY PEICE OF PLASTIC FROM THIS TOUR THEN THIS ONE'S FOR YOU.
MC CARTNEY, PAUL - DRIVING RAIN TOUR 10/05/02 INDIANAPOLIS (2CDS)
MC CARTNEY, PAUL - ED SULLIVAN THEATER DEC 1992
MC CARTNEY, PAUL - ALTERNATE BACK TO THE EGG ALBUM. IT INCLUDES SOME MASTERS VERSIONS FROM THE FINAL ALBUM, SOME ALTERNATE TAKES AND AN UNRELEASED SONG.
MC CARTNEY, PAUL - EMPTY SPACE DELIGHTS PIRATE OF "OFF THE GROUND" & BONUS TRACKS ("UP CLOSE" SPECIAL)
MC CARTNEY, PAUL - EXTENDED TRACKS ORANGE RECORDS 06, QUALITY: EXCELLENT, TOTAL PLAYING TIME: 52:00
MC CARTNEY, PAUL - FIRST NIGHT ARGENTINA 12/10/93 (2CDS)
MC CARTNEY, PAUL - FLAMING PIE RADIO SHOW 'THE FLAMING PIE SHOW' AIRED ON MAY 5, 1997. THIS INCLUDES INTERVIEWS AND A TOUR OF ABBEY ROAD STUDIOS WITH PAUL MESSING WITH SOME INSTRUMENTS, ALONG WITH SOME CUTS OFF THE FLAMING PIE CD.
MC CARTNEY, PAUL - FLORENCE ITALY 10/22/93 (2CDS)
MC CARTNEY, PAUL - FLORENCE ITALY 10/23/93 (2CDS)
MC CARTNEY, PAUL - FLOWERS IN THE DIRT OUTTAKES
MC CARTNEY, PAUL - FRIENDS OF THE EARTH TOKYO DOME, 11 MARCH 1990.(2cds)
MC CARTNEY, PAUL - FULL GAS TANK
MC CARTNEY, PAUL - FUNNY SIDE OF PAUL MCCARTNEY. TV SKITS SUCH AS SATURDAY NIGHT LIVE FOR EXAMPLE.
MC CARTNEY, PAUL - GOOD TIMES COMIN'THIS COLLECTION GATHERS TOGETHER A COUPLE OF DOZEN MACCA TITLES WICH ARE EITHER UNCIRCULATED, CURRENTLY UNAVAILABLE, OR ARE SIMPLY OF BETTER QUALITY THAN THOSE YOU MIGHT HAVE IN YOUR LIBRARY.
MC CARTNEY, PAUL - GOOD TIMES COMIN' VOL 1 1. Good Times Feel/Feel the Sun 2. Night Out 3. Once Upon A Long Ago (extended version) 4. Veronica (demo w/ Elvis Costello) 5. Wings of a Nightingale 6. Figure of Eight (12 version) 7. I Wanna Cry 8. My Carnival (9:11) 9. Juniors Farm (demo?) 10. Did We Meet Somewhere Before? 11. Waterspout 12. Mull of Kintyre (acoustic demo) 13. Return to Pepperland 14. Broomstick 15. Only Love Remains (12 version) 16. Wild Life
MC CARTNEY, PAUL - GOOD TIMES COMIN' VOL 2. 1. A Love For You 2. Tough On A Tightrope (demo) 3. Baby Face 4. Come and Get It 5. Your School 6. Pretty Little Head (12 Version) 7. Flaming Pie (demo) 8. Country Dreamer 9. Rough Ride (1989 rehearsal) 10. Move Over Busker (early mix) 11. Dont You Wanna Dance? 12. Indeed I Do 13. Cage 14. Christian Pop 15. Talk More Talk (12 version) 16. Piano Medley 17. Big Day 18. Simple As That 19. Chase the Blues Away 20. Theres A Leak
MC CARTNEY, PAUL - GOOD TIMES COMIN' VOL 3. 1. Robbers Ball 2. Press (Dub Mix) 3. Cumberland Gap 4. Thank You Darling 5. Good Sign 6. Stranglehold 7. Miss Ann 8. Tragedy 9. Gotta Sing, Gotta Dance 10. Lindiana 11. Ranachan Rock 12. Hey Man 13. Write Away (demo) 14. Mr. H Atom 15. Off the Ground (Keith Cohen remix) 16. Oriental Nightfish 17. This One (Club Lovejoy mix) 18. New Orleans 19. Tough On A Tightrope (12 mix) 20. A Room With A View 21. My Brave Face (Costello)
MC CARTNEY, PAUL - GOOD TIMES COMIN' VOL 4. 1. Hey Diddle 2. Pretty Little Head (7 version) 3. A Fairy Tale 4. 1882 5. Press (early version) 6. Same Love 7. Proud Mum 8. Suicide 9. Beautiful Night (parody) 10. Goodbye 11. Wide Prairie 12. Blue Sway 13. Cut Across Shorty 14. Unbelievable Experience 15. Tommys Coming Home 16. Ferry Cross the Mersey 17. Back On My Feet 18. All You Horse Riders 19. Letting Go 20. Yvonne 21. When the Wind Is Blowing 22. Wake Up Little Suzie (conversation with Carl Perkins)
MC CARTNEY, PAUL - GOOD TIMES COMIN' VOL 5. 1. A Fine Day 2. A Song To Us 3. Atlantic Ocean 4. Angry (12 version) 5. Best Friend 6. Bip Bop-Hey Diddle 7. Blackpool 8. Bogey Wobble (extended) 9. Cottonfields 10. Crystal Ship 11. Clean Machine 12. Footprints (rough version) 13. Give Us A Chord Roy 14. Good Sign (Groove mix) 15. How Do You Like the Lyrics? 16. However Absurd 17. Human Theme 18. Im Partial To Your Abracadabra 19. Mull of Kintyre (piano)
MC CARTNEY, PAUL - GOOD TIMES COMIN' VOL 6. 1. Wings Medley 2. Venus and Mars (rare rehearsal) 3. This One (demo) 4. Squid 5. Rooster 6. Press (10 version) 7. Oobu Joobu Segue 8. Only Love Remains (Live) 9. One Hand Clapping 10. Its Not True 11. Mother Natures Son (rare acoustic) 12. All My Loving (live) 13. Monkey Business Rupert the Bear Soundtrack Rupert Song #1 · Tippi Tippi Toes · Flying Horses · When the Wind Is Blowing · The Castle of the King of the Blues · Sunshine Sometime · Sea/Cornish Wafer · Storm · Nutwood Scene · Walking In the Meadow · Sea Melody · Rupert Song #2
MC CARTNEY, PAUL - GOT ANY TOOTHPICKS WINGS OVER EUROPE" HIT THE ROAD IN EARLY JULY 1972, PLAYING TWENTY-PLUS SHOWS BY THE TIME THE TOUR WRAPPED UP AT THE END OF AUGUST. THE SET LIST CONSISTED OF A MIX OF PREVIOUSLY RELEASED MCCARTNEY/WINGS TUNES AS WELL AS PROVIDING A SHOWCASE FOR NEW MATERIAL SCHEDULED TO BE INCLUDED ON THE GROUP'S FORTHCOMING LP. UNFORTUNATELY, BY THE TIME 'RED ROSE SPEEDWAY' HIT THE RACKS, IT HAD BEEN TRIMMED TO A SINGLE DISC OF STUDIO MATERIAL, LEAVING THE LIVE RECORDINGS AND A HANDFUL OF OUTTAKES BY THE WAYSIDE. ALL OF THE RECORDINGS ASSEMBLED HERE COME FROM THE LAST FEW DATES ON THE TOUR, WHEN THE TAPES WERE ROLLING... THIS COLLECTION OF HIGHLIGHTS FROM THE FIRST "OFFICIAL" TOUR OPENS WITH A PORTION OF WINGS'SHOW AT THE CINE ROMA IN ANTWERP, BELGIUM ON AUGUST 22, 1972. THE TAPE PICKS UP WITH THE LAST NUMBER OF THE FIRST SET, 'BEST FRIEND'. IT WAS THIS PERFORMANCE THAT HAS SERVED AS THE BASIC TRACK FOR ALL THE DIFFERENT VERSIONS PREPARED FOR THE NEVER ISSUED 'COLD CUTS' COLLECTION. THE MAJORITY OF THE SECOND SET IS ALSO INCLUDED WITH AN ADDED BONUS. FOR THE ONLY TIME ON THE TOUR, PAUL AND CO. PERFORMED THE LEADBELLY STANDARD 'COTTONFIELDS', A HUGE EUROPEAN HIT FOR THE BEACH BOYS IN 1970. 'HI, HI, HI' AND 'WILD LIFE' BOTH COME FROM THE SOUNDTRACK OF THE UNCOMPLETED MPL FILM PROJECT, THE BRUCE MCMOUSE SHOW. THESE PERFORMANCES WERE CAPTURED AT THE CONGRESGEBOUW IN THE HAGUE ON AUGUST 21, 1972. ALSO ORIGINATING FROM THIS CONCERT IS WINGS' PERFORMANCE OF '1882', AN UNRELEASED TRACK ORIGINALLY SLATED TO BE INCLUDED ON 'RED ROSE SPEEDWAY'. THE VERSION APPEARING HERE CONSISTS OF THE LIVE RECORDING AFTER BEING SUBJECTED TO ADDITIONAL STUDIO OVERDUBS, MOST NOTICEABLY ADDITIONAL VOCALS FROM PAUL. ON A SIDE NOTE, THE COMMERCIALLY RELEASED LIVE RECORDING OF 'THE MESS' WAS ALSO RECORDED AT THIS PERFORMANCE. AS WINGS WAS A "REAL BAND" OPPOSED TO JUST BEING PAUL'S BACKING GROUP, EACH MEMBER WAS AFFORDED A SOLO SPOT DURING THE SHOW. 'HENRY'S BLUE', A LENGTHY, DRONING 12-BAR, COMPLETE WITH UNINTELLIGIBLE LYRICS SERVED AS LEAD GUITARIST HENRY MCCULLOUGH'S CONTRIBUTION. THE SECOND VERSION ON THIS COLLECTION COMES FROM WINGS' APPEARANCE AT THE CONCERTGEBOUW IN AMSTERDAM ON AUGUST 20, 1972. ALSO RECORDED THIS DAY WAS AN INTERVIEW FOR THE DUTCH RADIO PROGRAM, 'POPSMUK'. TO CLOSE THE BROADCAST, PAUL, LINDA AND DENNY LAINE HUDDLED AROUND HENRY AT THE PIANO AND OFFERED AN IMPROVISED PERFORMANCE ENTITLED "COMPLAIN TO THE QUEEN". AS PREVIOUSLY NOTED, THESE RECORDINGS REPRESENT PAUL IN A RARE DEMOCRATIC 'GROUP' SETTING, CERTAINLY THE ONLY TIME THIS SITUATION HAS EXISTED OUTSIDE OF THE BEATLES. NOT SURPRISINGLY, THIS PERIOD WAS ALSO WINGS' LEAST SUCCESSFUL IN A COMMERCIAL SENSE, FORCING PAUL TO THE FORE ON THE 'RED ROSE SPEEDWAY' LP, EVIDENCED BY THE 'PAUL MCCARTNEY AND WINGS' MONIKER ON THE COVER. THIS DISC CONTAINS SEVERAL OF THE SURVIVING DOCUMENTS OF THAT ERA.
MC CARTNEY, PAUL - GREAT LOST TAKAL MASTER (2CDS) FAIR/GOOD MONO AUDIENCE RECORDING FROM 15 MAY 76 AT CAPITOL CENTER IN LARGO/MARYLAND , USA FROM A TAPE SOURCE.
MC CARTNEY, PAUL - GUEST APPEARANCES MP3CD
MC CARTNEY, PAUL - HERE THERE & EVERYWHERE A CONCERT FOR LINDA ROYAL ALBERT HALL - APRIL 10, 1999 VARIOUS ARTISTS.
MC CARTNEY, PAUL - HIT THE ROAD PAUL CD 1 AND TRACKS 1-7 OF CD 2 COME FROM PAUL MCCARTNEY'S SOUNDCHECK AT SUN DEVIL STADIUM, PHOENIX, ARIZONA, APRIL 4TH, 1990. TRACKS 8-17 OF CD 2 ARE TAKEN FROM PAUL'S LIVE PERFORMANCE AT UNIVERSITY OF CALIFORNIA'S MEMORIAL STADIUM, BERKELEY, SAN FRANCISCO, MARCH 31, 1990. DURING THE SOUNDCHECK, PAUL AND HIS BAND PERFORM A LOT OF JAMMING AND SING SOME OLD COVERS LIKE MATCHBOX OR JUST BECAUSE. BUT THE REAL VALUE OF THIS RECORDING COMES FROM PAUL'S AMAZING COVER OF HIT THE ROAD JACK: A REALLY ROCKY PERFORMANCE!
MC CARTNEY, PAUL - HOME DEMOS 1977 SCOTLAND, UK 18 DEMOS ORANGE W/LINDA & D.LAINE
MC CARTNEY, PAUL - HOT HITS, COLD CUTS CD EX 1977 - OUTTAKES TOASTED CONDOR? INC.CAGE, ORIENTAL NIGHTFISH
MC CARTNEY, PAUL - HOT NIGHT IN CHARLOTTE JUNE 15, 1993. CHARLOTTE, NORTH CAROLINA. (2CDS).
MC CARTNEY, PAUL - HOWARD STERN INTERVIEW 10/22 & 10/23/01 (RECORDED OFF THE E TELEVISION PROGRAM AND HAS BACKSTAGE DIALOG AND OZZIE OSBOURN AND SUCH) VERY INTERESTING. MY FAVORITE PART IS WHEN HOWARD ASKS HIM ABOUT GEORGE (HE WAS ALIVE AT THIS TIME) AND MACCA SAYS HE LOVES HIM, HE'S LIKE MY LITTLE BROTHER.
MC CARTNEY, PAUL - PAUL AND WINGS LIVE HULL UNIVERSITY FEBRUARY 11, 1972. IT'S LIKE THERE SECOND GIG.
MC CARTNEY, PAUL - I MISS GEORGE TOO (2CDS)
MC CARTNEY, PAUL - I GOT STUNG YELLOW CAT RECORDS, YC 066 ROCK'N'ROLL HALL OF FAME INDUCTION, 3/15/99 NEW YORK + LINDA MCCARTNEY TRIBUTE, ROYAL ALBERT HALL, LONDON. APRIL 10TH, 1999 + 'I GOT STUNG' PRE-RELEASE RADIO BROADCAST.
MC CARTNEY, PAUL - IT'S NOW OR NEVER - COMPLETE RUSSIAN ALBUM SAME AS RELEASED ALBUM BUT WITH ADDITIONAL TRACKS: "I WANNA CRY," "IT'S NOW OR NEVER," "DON'T GET AROUND MUCH ANYMORE," "LAWDY MISS CLAWDY," AND "I SAW HER STANDING THERE." THE LAST THREE WERE RECORDED LIVE ON UK TV'S "LAST RESORT" IN '87 (I THINK). THIS WAS TAKEN FROM ONE THE RUSSIAN LP'S BUT THE QUALITY IS EXCELLENT.
MC CARTNEY, PAUL - JAMES PAUL MCCARTNEY THIS WAS OBVIOUSLY TAKEN FROM ACETATE, AS THERE ARE POPS AND CLICKS THROUGHOUT, BUT THEY ARE NOT VERY NOTICEABLE. SOUND QUALITY IS VERY GOOD, THOUGH A LITTLE COMPRESSED. THE VERSION OF "MY LOVE" IS MY FAVORITE VERSION OF ALL. THE VERSION OF "LONG TALL SALLY" IS ABSOLUTELY FANTASTIC! "HI, HI, HI," AND "WILD LIFE" WERE TAKEN FROM THE VIDEO "PAUL MCCARTNEY SPECIAL" SO THEY ARE NOT COMPLETE RECORDINGS. SOUND QUALITY ON THESE TWO TRACKS IS ALSO INFERIOR TO ALL OTHERS. OVERALL, VERY EXCELLENT .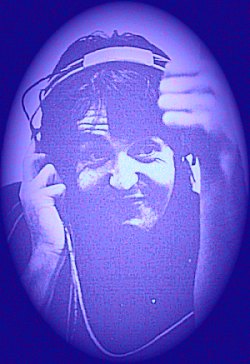 MCCARTNEY, PAUL - KALEIDOSCOPE 09/16/91 BBC RADIO 4
MC CARTNEY, PAUL - KNEB WORTH 06/30/90 RADIO SHOW SOURCE - SOUND VG+ . 1.Coming up 2. Back in the USSR 3. I saw her standing there 4. We got married Crowd participation time 5. Birthday 6. Paul speech 7. Let it be 8. Live and let die 9. Interlude 10. Hey Jude 11. Tribute intro Strawberry fields forever / Help!/ Give peace a chance 12. Yesterday 13. Can't buy me love June 30, 1990, professionally recorded. Among the many attractions on the special Knebworth show, there was a rare-performed "Birthday" and the John Lennon medley.
MC CARTNEY, PAUL - LA FORUM 06/23/76 FROM FM RADIO
MC CARTNEY, PAUL - LIVE IN LANDOVER MD.
MC CARTNEY, PAUL - LIVE IN BARCELONA 10/26/93 (2CDS)
MC CARTNEY, PAUL - LIVE IN BARCELONA 10/27/93 (2CDS)
MC CARTNEY, PAUL - LEARNING TO FLY TRACKS 1-5: STILL FAR AWAY IN SOUND QUALITY FROM STRAWBERRY'S UNSURPASSED MASTERS VOL.1 (WHERE THEY WERE LEFT OFF) BUT OBVIOUSLY AN UPGRADE TO THE MISTRAL DISC MM9117 WINGS LIVE IN NEWCASTLE. PROBABLY COMES FROM AN ACETATE TRACKS 6-8:HARD TO SAY WHERE IT ACTUALLY COMES FROM BUT IT IS SOUNDCHECK MATERIAL. BELMO REPORTS THAT THEY'RE FROM THE NOVEMBER 13, 1975 SOUNDCHECK, MELBOURNE AUSTRALIA - WHICH AIRED IN A FM RADIO SPECIAL TRACKS 9-11: TRACKS 10 AND 11 ARE NOT LIVE IN AUSTRALIA BUT TAKEN FROM THEIR PROMO VIDEOS. TRACK 12:SAID TO BE A SONIC UPGRADE OF THE WELL-KNOWN SEQUENCE FROM THE UNRELEASED ONE HAND CLAPPING FILM TRACKS 13-14:PROBABLY NOT WINGS' FIRST REHEARSALS BUT REHEARSALS FOR THE MAY 21, 1975 DAVID FROST ABC-TV SPECIAL
MC CARTNEY, PAUL - LET IT DRIVIN' (3 CDS) PAUL'S 2002 CONCERT IN CHICAGO PLUS OTHER LITTLE ODDS & ENDS THAT HE'S BEEN DOING THIS PAST YEAR
MC CARTNEY, PAUL - LET ME ROLL IT IN BOULDER (3CDS) RECORDED IN BOULDER, COLORADO AT FOLSOM FIELD ON MAY 26, 1993. THIS IS A COMPLETE COPY OF THE BOULDER SHOW (WITH SOUNDCHECK) ON 3 CDS. GREAT FOR THOSE OF YOU WHO VISITED THE CONCERT, OTHERWISE ONLY INTERESTING FOR 'HARD CORE' COLLECTORS (LIKE ME ;-)SOUND QUALITY: GOOD (AUDIENCE TAPE)
MCCARTNEY, PAUL - LISTEN WHAT THE MAN SAID 12/22/85 BBC RADIO (2CDS)
MC CARTNEY, PAUL - LIVE AT MADISON SQUARE GARDEN 12/11/89
MC CARTNEY, PAUL - LIVE AT THE CAVERN CLUB 12/14/99 LIVERPOOL, UK 17 RADIO CONCERT (BBC, FM MONO VERSION)
MC CARTNEY, PAUL - LIVE IN EDINBURGH, SCOTLAND, 05/23/73 RAM RECORDS, RAM RECORDS 001. Despite the bad sound quality, this CD offers another great oportunity to hear Wings on stage, which is a very special pleasure. In addition, here we have a live performance of Linda's Seaside woman, which is a wonderful song, and When the night, not very common to appear on live records. CONTENTS: Soily - Big barn bed - When the night - Wild life - Seaside woman - Henry McCullough's Ditty - Little woman love - Maybe I'm amazed - My love - Go now - Say you don't mind - The mess - Hi hi hi.
MC CARTNEY, PAUL - LIVE AT THE GENT FLANDERS EXPO HALL 10/17/93 (2CDS
MC CARTNEY, PAUL - LIVE AT THE LA FORUM 11/23/89 (2CDS)
MC CARTNEY, PAUL - LIVE IN ATLANTA 10/20/05 (2CDS)
MC CARTNEY, PAUL - LIVE IN DORTRUND 10/17/89 (2CDS)
MC CARTNEY, PAUL - LIVE IN FRANKFORT 10/07/89 (2 CDS)
MC CARTNEY, PAUL - LIVE IN MILWAUKEE, WI 10/23/05 (2CDS)
MC CARTNEY, PAUL - LIVE IN NEW YORK CITY (MSG) 10/04/05 (2DVDS)
MC CARTNEY, PAUL - LIVE IN PARIS 1989 1 10/10/89 PARIS, FRANCE 16 LIVE (AUD) THE DUCK PRODUCTION
MC CARTNEY, PAUL - LIVE IN PARIS 1989 2 10/10/89 PARIS, FRANCE 15 LIVE (AUD) THE DUCK PRODUCTION
MC CARTNEY, PAUL - LIVE IN PHILADELPHIA, PA 09/22/05 (2DVDS)
MC CARTNEY, PAUL - LIVE IN WASHINGTON DC 10/08/05 (2CDS)
MC CARTNEY, PAUL - LONDON TOWN ROUGHS AND DEMOS 1978 These are mostly early mixes of songs from the London Town album. "Find a Way" is sung by Denny Laine and is credited (here) to McCartney. I'm not so sure Paul wrote it. "With a Little Luck" is a home rhythm box demo (very good). "Morse the Moose" has none of the "grey goose" parts in it. "Backwards Traveller" and "After You've Gone" are both home demos. "I've Had Enough" is an early rehearsal take, completely different from the released version. "Boil Crisis" is the same version as that on "Rude Studio Demos" but with additional "guitar solo" noises by Paul that pan back and forth across the stereo field (very weird but funny). Sound quality on this track is also very bright. It's been said that the "Rude Studio Demos" version of this song was a newly recorded one, but from this, it is found that Paul merely took the '77 recording and cleaned it up a bit. This release may be a little disappointing to some because many tracks are similar to the released versions, just lacking some instrumentation, etc.
MC CARTNEY, PAUL - LOST MCCARTNEY ALBUM (2CDS) VOX
MC CARTNEY, PAUL - THE ODDS & ENDS COLLECTION VOL 1 (3CDS)
MC CARTNEY, PAUL - THE ODDS & ENDS COLLECTION VOL 2 (3CDS)
MC CARTNEY, PAUL - THE ODDS & ENDS COLLECTION VOL 3 (3CDS)
MC CARTNEY, PAUL - MAGICAL MYSTERY TOKYO PAUL MCCARTNEY RECORDED LIVE AT THE TOKYO DOME, JAPAN, DECEMBER 14, 1993 SOUND QUALITY : EXCELLENT. 1.)MATCHBOX 3:28 2.)JUST BECAUSE 3:14 3.) NO OTHER BABY 3:21 4.) BRING IT ON HOME TO ME 4:54 5.)GOOD ROCKIN' TONIGHT 2:51 6.)BE BOP A LULA 3:06 7.)MIDNIGHT SPECIAL 4:01 8.)EVERY NIGHT 3:20 9.) C MOON 3:13 10.)DON'T LET THE SUN CATCH YOU CRYING 4:19 11.) AIN'T THAT A SHAME 3:15 12.) THE LONG AND WINDING ROAD 3:59 13.)GET OUT OF MY WAY 3:53 14.) LINDY LOU 2:43 15.)TWENTY FLIGHT ROCK 3:16 16.)LET ME ROLL IT 4:15 17.)WE CAN WORK IT OUT 2:43 18.)LADY MADONNA 2:39 19.) MAGICAL MYSTERY TOUR 3:34 20.)LIVE AND LET DIE 3:34 21.) PAPERBACK WRITER 2:40 22.)BACK IN THE USSR 3:01 TRACKS 1-15 ARE TAKEN FROM SOUNDCHECK. TRACKS 16-22 ARE TAKEN FROM THE SHOW. PAUL PERFORMS TWO UNRELEASED SONGS, NO OTHER BABY AND LINDY LOU.
MC CARTNEY, PAUL - MC CARTNEY ON MC CARTNEY (8 CDS) BBC RADIO ONE
MC CARTNEY, PAUL - MCCARTNEY MCMANUS COLLABORATION BE SURE TO GET THIS EXCELLENT NEW VIGOTONE CD. OF COURSE IT'S TRACK 1-8 THAT'S REALLY SELLING THE THING, AND YOU WON'T BE DISAPPOINTED! THESE NEVER-BEFORE HEARD DEMOS REALLY ARE WORTH THE ADMISSION. IN A SOUND QUALITY NEXT-TO-EXCELLENT YOU HEAR THE (ALMOST) ENTIRELY ACOUSTIC DEMOS OF WELLKNOWN (AND SOME UNKNOWN) MCCARTNEY-MACMANUS SONGS AND THEY SOUND ABSOLUTELY GREAT. ALL ARRANGEMENTS ARE CLOSE TO THE FINISHED VERSIONS BUT THEN AGAIN SO DIFFERENT AND "UNPLUGGED". THE REST OF THE CD IS A CLEVER MIX OF MORE OR LESS PREVIOUSLY AVAILABLE TRACKS. TRACK 9,18 & 19 ARE RELASED AS B-SIDES SOMEWHERE (SO I'M TOLD - NOT BEING AN ELVIS COLLECTOR I COULDN'T TELL). TRACK 10 AND 11 IS ON "A ROYAL PERFORMANCE (STRAWBERRY)" (10 WITH A LONGER INTRO) AND PROBABLY COPIED STRAIGHT FROM THERE. (TRACK 10 IS ON "OOBU JOOBU PART 16&17" IN FAR SUPIRIOR SOUND, BUT WITH VOICEOVER AND EDITED ENDING). TRACK 12-14 MAY OR MAY NOT HAVE BEEN RELEASED BEFORE, BUT THEY ARE NEW TO ME. IT'S A REAL TREAT TO HEAR ELVIS SING "YOU WANT HER TOO" ALONE WITH HIS ACOUSTIC GUITAR. TRACK 15 AND 16 ARE COPIED STRAIGHT FROM THE "PUT IT THERE" VIDEO (WHICH HAS LONGER INTRO'S & FADE'S WITH VOICEOVER), BUT HEY.... TRACK 15 SEEMS TO BE EDITED TOGETHER. ON THE VIDEO THIS VERSION APPEARS AS TWO SEPARATE PARTS THE FIRST IN THE START OF THE VIDEO THE SECOND IN THE LAST PART. I CAN'T FIND/HEAR ANY EDIT!! TRACK 17 OF COURSE IS THE B-SIDE TO "MY BRAVE FACE" THERE IS NO DOUBT THAT TRACK 1-8 WILL BE RE-RELEASED ON VARIOUS COMPILATIONS IN THE FUTURE BUT IF YOU ARE ABLE TO FIND THIS FIRST RELEASE GET IT - IT'S GOOD.
MC CARTNEY, PAUL - MILWAUKEE 06/02/93 (2CDS)
MC CARTNEY, PAUL - MPL LAWYER TAPE
MC CARTNEY, PAUL - MAKING OF JAMES PAUL MCCARTNEY CONSISTING OF UNUSED TAKES. EXCELLENT SOUND.
MC CARTNEY, PAUL - MULL OF KINTYRE LIVE AT WESTERN SPRINGS, NEW ZEALAND 03/27/93.
MC CARTNEY, PAUL - NASHVILLE SESSIONS THE MUSIC WORLD HAS FOUND PAUL MCCARTNEY, "HERE, THERE & EVERYWHERE". THROUGH MANY DIFFERENT MUSICAL PHRASES AND EXPERIMENTS. THEREFORE HARD-CORE FANS WERE NOT SURPRISED WHEN IT WAS ANNOUNCED THAT THE EX-BEATLE WAS TO SPEND THE BETTER PART OF SIX WEEKS IN NASHVILLE, TENNESSEE USA. AFTER ALL, THE BEATLES LOVED THE ROCK-A-BILLY AND COUNTRY SOUNDS OF TENNESSEE, ESPECIALLY MEMPHIS AND NASHVILLE. LET'S NOT FORGET RING STARR RECORDED HIS COUNTRY-FLAVOURED ALBUM "BEACOUPS OF BLUES" IN JUNE 1970 WITH TOP COUNTRY MUSICIANS. PAUL ARRIVED IN NASHVILLE ON JUNE 6, 1974. HE ANNOUNCED TO THE PRESS THAT HE WAS THERE TO BRUSH UP ON HIS THREE R'S; REHEARSING, RELAXING AND RIDING. BEING A WORK-A-HOLIC, FANS KNEW OTHERWISE. PAUL LIVES AND BREATHES THROUGH HIS MUSIC. TREE PUBLISHING COMPANY EXECUTIVE COORDINATED THE TRIP. BUDDY KILLEN, TOLD THE PRESS THAT MCCARTNEY, WILL STAY THE SUMMER ON A NASHVILLE FARM THAT INCLUDED ACCESS TO A SMALL LAKE AND AMPLE ACREAGE FOR HORSEBACK RIDING. THEY FOUND SUCH A PLACE IN THE OUTSKIRTS OF TOWN ON THE 133-ACRE RANCH OWNED BY CURLY PUTNAM, WHO IN 1966 HAD WRITTEN THE TOM JONES HIT "THE GREEN GREEN GREEN GRASS OF HOME". FOR RELAXATION, PAUL AND LINDA ATTENDED THE GRAND MASTERS FIDDLING CONTEST AND CAUGHT A PERFORMANCE BY DOLLY PARTON AND PETER WAGGANER. WHAT COUNTRY FAN WOULD GO TO NASHVILLE AND NOT SEE A SHOW AT THE GRAND OLE OPRY? PAUL DID THAT, ATTENDING A SHOW BY JOHNNY CASH. MEANWHILE BACK AT THE RANCH, PAUL AND WINGS WERE GETTING THEMSELVES PRIMED FOR THE UPCOMING TOUR. THE BAND NOW CONSISTED OF PAUL AND LINDA, DENNY LAINE AND NEW ADDITIONS JIMMY MCCOLLOCH AND DRUMMER GEOFF BRITTON. THE REHEARSING AND RECORDING WENT VERY WELL, AND PAUL WAS SO PLESAED WITH THE RESULTS THAT THE NEW WINGS LINE-UP WERE SOON TO BE RECORDING AT THE NEARBY SOUND SHOP STUDIOS WHERE BETWEEN 6PM AND MIDNIGHT, THEY PRODUCED 'JUNIOR'S FARM', A SONG INSPIRED BY CURLY AND THE FARM WINGS WERE CURRENTLY STAYING, 'SALLY G' WHICH HE WROTE AFTER AN INSPIRING VISIT TO A COUNTRY MUSIC CLUB IN PRINTER'S ALLEY AND THE INSTRUMENTAL 'WALKING IN THE PARK WITH ELOISE' WRITTEN MANY YEARS EARLIER BY PAUL'S FATHER JAMES. JUST WHAT WAS THE INSPIRATION FOR RECORDING THIS AND ADDITIONAL TRACKS? LINDA "WE WERE HAVING DINNER WITH THE GUITAR PLAYER CHET ATKINS AND PAUL HAD BEEN PLAYING A LOT OF HIS MUSIC TO HIM AND PAUL SAID "HERE'S ONE OF MY DAD WROTE A LONG TIME AGO" CHET SUGGESTED THE SONG BE RECORDED AND THAT IT WOULD BE NICE FOR HIS DAD...SO WE GOT CHET PLAYING ON IT AND FLOYD CRAMER, THE PIANO PLAYER AND WE GOT A NICE LITTLE BAND TOGETHER CALLED THE COUNTRY HAMS THAT INCLUDED CHET ATKINS, LOYD GREEN, VASSAR CLEMENTS, JOHNNY GIMBLE AND THE CATE SISTERS (MARCY AND MARGIE), WHO ARE FEATURED WITH JIM ED BROWN'S BAND. THE SONG MAY BE RELEASED AS A SINGLE AND INCLUDED IN AN ALBUM CALLED "COLD CUTS", MCCARTNEY SAID. THE HAMS ALSO RECORDED THE UNRELEASED TRACKS 'HEY DIDDLE', 'SEND ME THE HEART', 'PROUD MUM' VERSIONS 1 AND 2 AND VARIOUS DEMOS. NASHVILLE NEWSPAPERS REPORTED THAT THE SONGS MIGHT BE COMBINED WITH MORE OF MCCARTNEY'S MATERIAL THAT HE HAD PREVIOUSLY FOUND NO USE FOR. "WE HAD A LOT OF TRACKS THAT WERE GOING TO BE WASTED AND JUST THROWN AWAY," HE SAID. "BUT I THOUGHT THERE WAS SOME GOOD STUFF ON THEM, SO WE JUST CLEANED THEM UP, AND THEN I DID THE STUFF HERE SO WE COULD MAKE THEM UP INTO A RECORD." "IT PROBABLY WON'T BE THE NEXT ALBUM. THAT'LL BE A PROPER STUDIO FOLLOW-UP TO "BAND ON THE RUN" (HIS CURRENT RELEASE). BUT IT'LL PROBABLY BE ON THE ALBUM AFTER THAT, WHICH WE'RE THINKING OF CALLING 'COLD CUTS.' GET IT? 'COLD CUTS.'THINGS WERE GOING BETTER THAN PLANNED DOWN IN NASHVILLE, WHEN PROBLEMS AROSE FROM A RUN IN WITH THE POLICE INVOLVING THE DRUNKEN ESCAPADES OF JIMMY MCCOLLOCH, WHICH ALMOST RESULTED IN PAUL FIRING THE WAYWARD GUITARIST. THEN EVEN MORE PROBLEMS WITH MCCOLLOCH AND GEOFF BRITTAN, WHICH NEARLY RESULTED IN FIST-A-CUFFS. THIS WAS A FOOLISH THING ON MCCOLLOCH'S PART CONSIDERING THAT BRITTON WAS (AND STILL IS) A KARATE EXPERT. THE FIRST WINGS SINGLE TO FEATURE SOME OF THESE NASHVILLE RECORDINGS WAS 'JUNIOR'S FARM' / 'SALLY G' THIS WAS ALSO THE FIRST RELEASE TO INCLUDE NEW WINGS MEMBERS GEOFF BRITTON AND JIMMY MCCOLLOCH. THE SINGLE WAS RELEASED IN AMERICA NOVEMBER 4, 1974. THIS WAS THE LAST SINGLE TO APPEAR ON THE APPLE LABEL. "ORIGINALLY WE WERE NOT GOING TO RECORD HERE. WE WERE GOING TO REHEARSE AND SEE IF THE NEW BAND MEMBERS BLENDED WITH A VIEW OF GOING ON A TOUR, POSSIBLY TO AUSTRALIA. THE ORIGINAL TOUR REHEARSAL PLANS WERE NOT FORGOTTEN FOR LONG. PAUL AND WINGS ASSEMBLED AT LONDON'S EMI ABBEY ROAD STUDIOS ON AUGUST 15, 1974. THE REHEARSALS WERE FILMED WITH AN MPL DOCUMENTARY IN MIND "ONE HAND CLAPPING" ABOUT THE MUSIC ON THIS CD: WHAT WE HAVE ON THIS CD CAN BE BROKEN DOWN INTO TWO SECTIONS; THE FIRST PART OF THE CD CONTAINS A HEALTHY MIXTURE OF OUTTAKES AND ALTERNATE VERSIONS FROM THE 1974 NASHVILLE SESSIONS. PART TWO INCLUDES THE ADDITIONAL TRACKS FROM THE RECENTLY DISCOVERED HIGH QUALITY ONE HAND CLAPPING MAGNETIC TRACKS, AND FINALLY, SHOWING THE LASTING IMPRESSION THE NASHVILLE TRIP LEFT, IS AN OUTTAKE FROM THE "ONE HAND CLAPPING" PROJECT, PAUL AND WINGS PERFORMAING A COUNTRY FLAVOURED VERSION OF "BLUE MOON OF KENTUCKY". PAUL FELT MANY OF THE NASHVILLE RECORDINGS AND THE ENTIRE "ONE HAND CLAPPING" FILM AND SOUNDTRACK SHOULD NOT BE SHARED WITH THE PUBLIC. I LIKE THIS DISC A LOT, AS WE HAVE OUTTAKES FROM TWO INTERESTING WINGS RECORDING SESSIONS: FROM THE TIME THEY SPENT IN NASHVILLE (OF COURSE) TO THE 'ONE HAND CLAPPING' PROJECT, THE LATTER COMING FROM NEWLY-DISCOVERED TAPES. SOUND QUALITY IS DIFFERENT FOR EVERY SONG: SOME SOUND AS GOOD AS AN OFFICIAL RELEASE, WHILE OTHERS SOUND AS IF THEY'RE COMING FROM AN OLD TAPE. BUT OVERALL THEY'RE VERY INTERESTING TRACKS, LIKE THE UNEDITED VERSION OF 'JUNIOR'S FARM' AND THE TWO VERSIONS OF 'PROUD MUM'.
MC CARTNEY, PAUL - OH MISTAKE 16 OUTTAKES MESSAGE 1975(RE: CANCELING JAPAN TOUR, W/BLUEBIRD, BACK TO THE EGG OUTTAKES, MESSAGE FOR JAPAN TOUR 1990
MC CARTNEY, PAUL - OLD FRIENDS FROM MONSERATT W/ CARL PERKINS-OLD FRIENDS FROM MONTERRAT-81-97-SNDBRD. HE DOES THE ENDING SUITE FROM ABBEY ROAD LIVE AND LET ME TELL YOU IT'S FANTASTIC.
MC CARTNEY, PAUL - ONE HAND CLAPPING
MC CARTNEY, PAUL - OOBU JOOBU ECOLOGY
MC CARTNEY, PAUL - OOBU JOOBU PARTS 1 & 2 A WESTWOOD ONE RADIOSHOW. BROADCAST DURING THE WEEKEND OF MAY 27, 1995, MEMORIAL DAY WEEKEND SPECIAL, PART 1 AND 2 OF TWO DEBUT HOURS.
MC CARTNEY, PAUL - OOBU JOOBU (17 CDS) A WESTWOOD ONE RADIOSHOW. BROADCAST DURING THE WEEKEND OF MAY 27, 1995 MEMORIAL DAY WEEKEND SPECIAL, PART 1 AND 2 OF TWO DEBUT HOURS. OF COURSE SOME CLEVER BOOTLEGGERS REALISED THAT THERE IS ENOUGH DEMAND FOR THE SHOW ON THE BLACK MARKET - AND SO "YELLOW CAT RECORDS" DECIDED TO RELEASE THE COMPLETE SHOW ON CD - WITHOUT THE COMMERCIALS BUT WITH SO FAR UNRELEASED BONUS TRACKS! THE CDS ARE IN CRYSTAL CLEAR DIGITAL QUALITY BECAUSE THEY HAVE BEEN TAKEN DIRECTLY FROM THE MASTER CDS DISTRIBUTED BY WESTWOOD ONE RADIO NETWORKS MINUS COMMERCIALS. THE COMPLETE SHOW HAS BEEN RELEASED ON 17 CDS. 1995 YELLOW CAT RECORDS [ALL OUBU JOOBU CDS ARE TAKEN FROM THE CDS THAT WERE USED TO DISTRIBUTE THE SHOW AND THEREFORE ARE IN PURE CD QUALITY]
MC CARTNEY, PAUL - PAUL MCCARTNEY/ELVIS COSTELLO & FRIENDS
MC CARTNEY, PAUL - PIANO TAPE, THE 1974 25 DEMO MISTRAL MUSIC INC.MULL OF KINTYRE, GETTING CLOSER, ROCKESTRA THEME
MC CARTNEY, PAUL - PIZZA & FAIRY TALES 31 SONGS, VIGOTONE PRESS TO PLAY & FLOWERS IN THE DIRT SESSIONS
MC CARTNEY, PAUL - PLAYED TO PRESS. ALTERNATE PRESS TO PLAY CD.
MC CARTNEY, PAUL - POETRY READING. PAUL READS POETRY FROM HIS BOOK, "BLACK BIRD". INCLUDED IS A READING OF MAXWELL'S SILVER HAMMER. BANG BANG.
MC CARTNEY, PAUL - Queens Jubilee, Mon 06/03/02 (T:27) [01:56:32](2CDS) CD 1. 01. Tom Jones - Sex Bomb [00:03:46] 02. The Corrs - The Long and Winding Road [00:04:05] 03. Toploader - Dancing In The Moonlight [00:04:45] 04. Shirley Bassey - Goldfinger [00:03:08] 05. Bryan Adams - Everything I Do (I Do It For You) [00:04:38] 06. Tony Bennett [00:02:36] 07. Aannie Lennox - Why [00:05:43] 08. Ozzy Osbourne feat Tony Lommi - Paranoid [00:03:12] 09. [00:04:43] 10. Elton John - I Want Love [00:04:30] 11. Brian Wilson - Califonia Girls [00:02:49] 12. Eric Clapton - [00:03:48] 13. Brian Wilson feat The Corrs - God Only Knows [00:03:22] 14. Brian Wilson feat Emma Bunton & Atomic Kitten - Good Vibrations [00:05:03] CD 2. 1. [00:05:25] 2. Eric Clapton - Layla [00:06:16]
3. Steve Winwood - Gimme Some Lovin' [00:03:10] 4. Joe Cocker feat Steve Winwood & Brian May - With a Little Help From My Friends 00:06:15] 5. Ray Davies - Lola [00:05:08] 6. [00:02:21] 7. Rod Stewart feat J'anna Jacoby - Handbags & Gladrags [00:03:58] 8. Paul McCartney - Blackbird [00:02:39] 9. Paul McCartney & Eric Clapton - While My Guitar Gently Weeps [00:05:54] 10. Paul McCartney - Sgt. Pepper's Lonely Hearts [00:04:38] 11. Paul McCartney et al - All You Need Is Love [00:04:16]
12. Paul McCartney - Hey Jude [00:06:34] 13. The End [00:03:50]
MC CARTNEY, PAUL - RAM - MONO DIFFERENT THAN RELEASED VERSION
MCCARTNEY, PAUL - REDISCOVERING YESTERDAY 12/19/92 BBC RADIO 2
MC CARTNEY, PAUL - RETURN TO LINDIANA THE EARLIEST SONGS HERE FALL BETWEEN THE "BROAD STREET" AND "PRESS TO PLAY" SESSIONS. PAUL GOT TOGETHER WITH PRODUCER DAVID FOSTER AND RECORDED THE BASIC TRACKS FOR THREE SONGS. DAVE GILMOUR, WHO HAD RECENTLY ADDED GUITAR TO "NO MORE LONELY NIGHTS" (AND WHO WORKED WITH PAUL ON LAST YEAR'S "RUN DEVIL RUN" ALBUM), ALSO SAT IN. FOSTER'S LATER CLAIM THAT "WE GOT MARRIED" WAS WEAKEST OF THE THREE PROBABLY EXPLAINS WHY THEY NEVER WORKED TOGETHER AGAIN. "LINDIANA" HAS A STRONG CHORUS MELODY AND LITTLE ELSE (THE LYRICS BEING ESPECIALLY HORRID), AND PAUL HAS YET TO RELEASE IT IN ANY FORM. "I LOVE THIS HOUSE" IS A LITTLE BETTER, AND WAS OVERDUBBED FURTHER DURING THE "PRESS TO PLAY" SESSIONS, BUT REMAINED UNHEARD UNTIL 1997. "WE GOT MARRIED", THE CLEAR WINNER, MADE IT ONTO "FLOWERS IN THE DIRT" AFTER MORE OVERDUBS IN THE SUMMER OF 1988. THE VERSION HEARD HERE IS LACKING THE ROBBIE MACINTOSH AND HAMISH STUART CONTRIBUTIONS AS WELL AS GUY BARKER'S TRUMPET. PAUL SPENT 1985 RECORDING "PRESS TO PLAY" WITH CO-PRODUCER HUGH PADGHAM, BUT WAS LARGELY UNHAPPY WITH THE RESULTS. WHILE PROMOTING ITS RELEASE IN NEW YORK CITY IN AUGUST 1986, HE HOOKED UP WITH BILLY JOEL'S PRODUCER PHIL RAMONE. BILLY'S BAND PLAYS ON THE NEXT TWO SONGS, "BEAUTIFUL NIGHT" AND "LOVELIEST THING". THESE SONGS WERE REPORTEDLY WORKED ON FURTHER DURING THE JUNE 1987 SESSIONS WITH RAMONE. THIS IS THE FIRST RELEASE OF THE FULL EARLY VERSION OF "BEAUTIFUL NIGHT " (UNFORTUNATELY, THE GLITCH NEAR THE BEGINNING OF THE SONG IS PRESENT ON THE SOURCE TAPE); A RE-MAKE WITH GEORGE MARTIN'S ORCHESTRATION AND RAVE-UP CODA WAS OF COURSE RELEASED ON "FLAMING PIE" IN 1997. "LOVELIEST THING" WAS HEARD ON A CD SINGLE IN 1989, BUT THIS VERSION HAS FEWER OVERDUBS, INDICATING EVEN FURTHER WORK WAS DONE DURING 1988 OR 89.THE NEXT THREE SONGS WERE PROBABLY RECORDED BY PAUL ALONE (NOTE THE PRESENCE OF A DRUM MACHINE) AT HIS HOME STUDIO IN LATE 86 OR EARLY 87. "SQUID" IS AN INSTRUMENTAL, AND "BIG DAY" MIGHT AS WELL BE, WITH ONLY THE MONOTOUS TITLE REFRAIN. LUCKILY, WE ALSO HAVE A LOVELY DEMO OF "THIS ONE" WITH UNFINISHED LYRICS AND A DIFFERENT ARRANGEMENT (STARTING WITH THE MIDDLE EIGHT). PAUL WAS EVIDENTLY IMPRESSED ENOUGH WITH RAMONE'S WORK TO INVITE HIM TO PRODUCE SEVERAL SESSIONS AT PAUL'S HOME STUDIO IN SUSSEX DURING THE SPRING OF 1987. "LOVE COME TUMBLING DOWN", "ATLANTIC OCEAN", AND "LOVE MIX" ARE ALL UNIMPRESSIVE DANCE-TYPE COMPOSITIONS, AND RAMONE CAN HARDLY BE FAULTED FOR THE WEAK MATERIAL. NONETHELESS, PAUL WAITED UNTIL 1995 BEFORE AIRING ANY OF THESE IN PUBLIC. "CHRISTIAN POP" IS A BIT MORE INTERESTING, AS IT EVOLVED INTO A MOTIF HEARD IN HIS 1991 "LIVERPOOL ORATORIO". ITS CHRONOLOGICAL PLACEMENT HERE IS BASED ON THE RUNNING ORDER OF THE TAPE, AND MARCH 1987 IS MERELY A "BEST GUESS". THE MONTH OF JUNE WAS SPENT TRYING TO COMPLETE ENOUGH MATERIAL FOR A 12" SINGLE TO BE RELEASED IN SEPTEMBER. AMONG THE SONGS PAUL AND PHIL COMPLETED WERE "ONCE UPON A LONG AGO", "BACK ON MY FEET", "P.S. LOVE ME DO", AND "RETURN TO PEPPERLAND", HEARD HERE. THE LATTER, A BIT OF NOSTALGIA INSPIRED BY THE 20TH ANNIVERSARY OF "PEPPER", HASN'T BEEN RELEASED IN ANY FORM, SINCE THE NELSON MANDELA REFERENCE IS LONG OUT OF DATE. ON AUGUST 21, 1987, PAUL COPYRIGHTED "BEAUTIFUL NIGHT", "ONCE UPON A LONG AGO", "RETURN TO PEPPERLAND" AND "LOVE COME TUMBLING DOWN". THE LATTER TWO TITLES WERE CONSIDERED FOR THE 12" SINGLE, BUT IN THE END PAUL WENT WITH "LONG AGO" AND "BACK ON MY FEET", AND WISELY SUPPLEMENTED THEM WITH TWO OLDIES FROM HIS JULY "CHOBA" SESSIONS. CLEARLY IN A CREATIVE SLUMP, PAUL FORTUITOUSLY BEGAN A SONGWRITING COLLABORATION WITH ELVIS COSTELLO THAT SUMMER AND FALL, AND TOGETHER THEY WHIPPED UP EIGHT FANTASTIC SONGS (WHICH CAN BE HEARD ON "THE MCCARTNEY/MACMANUS COLLABORATIONS"). PAUL DISMISSED MOST OF THE PREVIOUS YEARS' WORK AND FORGED AHEAD WITH WHAT WOULD BECOME THE "FLOWERS IN THE DIRT" ALBUM. STILL SEARCHING FOR A PRODUCER, HE TURNED TO TREVOR HORN AND STEVE LIPSON, THE TEAM WHO HAD RECENT SUCCESS WITH FRANKIE GOES TO HOLLYWOOD.THE INITIAL "FLOWERS" SESSIONS WERE HELD IN THE WINTER OF 87-88, AND PRODUCED FOUR FINISHED SONGS: "ROUGH RIDE", "FIGURE OF EIGHT", "HOW MANY PEOPLE" AND "OU EST LE SOLEIL". ROUGH UNFINISHED MIXES OF THE FIRST TWO TITLES CLOSE OUT THIS DISC. "FIGURE OF EIGHT" IS ESPECIALLY INTERESTING, HAVING AN EXTRA REPEAT OF THE FINAL VERSE AND CHORUS ULTIMATELY EDITED FROM THE FINAL MIX. ON JANUARY 21, 1988, TREVOR HORN WAS GIVEN A COMPILATION TAPE OF THE TWO NEW SONGS, PLUS MANY OTHER UNFINISHED SESSIONS FROM THE LAST FOUR YEARS. THAT TAPE, REARRANGED INTO CHRONOLOGICAL ORDER AND WITH ONE LINDA MCCARTNEY SONG EXCISED TO SAVE SPACE, IS THE BASIS OF THIS COLLECTION. THEY MAY NOT BE SOME OF PAUL'S BEST COMPOSITIONS, BUT THEY GIVE AN INTERESTING LOOK AT A TRANSITIONAL PERIOD IN HIS CAREER, FROM CHART-TOPPING POP SUPERSTAR TO A MORE MATURE AND WISER RECORDING ARTIST.
MC CARTNEY, PAUL - ROCK DEVIL ROCK 1999 30 TV YELLOW CAT PETA (9/18), JOOLS HOLLAND (11/6), RED ALERT (11/13), APOCALYPSE TUBE (11/20), MICHAEL PERKINSON (12/2), WETTEN DAS (12/11)
MC CARTNEY, PAUL - ROCK & ROLL THESE STUDIO JAMS WERE PROBABLY RECORDED DURING THE 'BACK TO THE EGG' SESSIONS BETWEEN JUN 29-JUL 27 1978. MANY ARE PERFORMANCES OF ROCK AND ROLL FAVORITES. HOWEVER, THERE IS MANY OTHER STYLES IN EVIDENCE.
MC CARTNEY, PAUL - ROUTES OF ROCK RADIO SPECIAL PTS 1 & 2 (1CD)
MC CARTNEY, PAUL - ROUTES OF ROCK RADIO SPECIAL PTS 3 & 4 (1CD)
MC CARTNEY, PAUL - ROUTES OF ROCK RADIO SPECIAL PT 5
MC CARTNEY, PAUL - ROCK & ROLL JAM SESSION WITH WINGS.
MC CARTNEY, PAUL - ROCKESTRA SESSION Recordings from the Rockestra Theme rehearsal sessions for THE BACK TO THE EGG album. The followings tracks directly come from a video which was made about these rehearsal sessions. 1.) Intro Rockestra 3:30 Paul plays the melody line of Rockestra Theme on piano. He talks about composing. 2.) EMI Studio's Music Gallery 2:40 Various artists produced by EMI. 3.)Obscure And Oblique 1:53 Pete Townsend. 4.) Toning And Testing 3:25 5.) Rockestra: Paul's Demo 3:21 6.)Rockestra: Pre-Recorded Demo 2:15 7.) Rockestra: Guitar Practicing 5:39 8.) Rockestra: Drums Practicing 2:49 9.) Rockestra: Riffs And More Drums 2:40 10.) Rockestra: Full Version For A Laugh 2:53 11.) So Glad To See You Here 2:17Paul's demonstration. 12.) So Glad To See You Here 2:08 Rockestra band practicing. 13.) So Glad To See You Here 3:20 Full version. 14.) After The Ball 1:12 Video outro. 15.) So Glad To See You Here / Rockestra 1:22 Rough vocal mix. 16.)Outro / Rockestra Tune 2:18.
MC CARTNEY, PAUL - RRRRRRROOOCK SHOW A PREVIOUSLY-UNCIRCULATED STUNNING QUALITY SOUNDBOARD RECORDING FROM THE WINGS 1975-1976 WORLD TOUR
MC CARTNEY, PAUL - RUDE STUDIO DEMOS THIS IS A CLASSIC, MUST-HAVE MCCARTNEY BOOTLEG. ALL OF THESE TRACKS ARE HOME DEMOS OR SONGS THAT LATER APPEARED ON "TUG OF WAR" AND "PIPES OF PEACE." SOUND QUALITY IS EXCELLENT. ALSO, THE DEMOS ARE VERY COMPLETE, WITH ELECTRIC PIANO, GUITAR, DRUMS, MULTI-TRACKED VOCALS, ETC. THESE ARE NOT SIMPLE LITTLE GUITAR OR PIANO DEMOS. FROM THIS RECORDING ONE CAN SEE THAT THE BRIDGE FOR "THE POUND IS SINKING" IS A COMPLETELY DIFFERENT SONG ALTOGETHER ("HEAR ME LOVER"). ALSO HERE ARE THE INFAMOUS TRACKS, "STOP YOU DON'T KNOW WHERE SHE CAME FROM," ("TAKE HER BACK JACK") AND "BOIL CRISIS." THE RECORDING OF "WE ALL STAND TOGETHER" IS REALLY WONDERFUL. I THINK IT IS EVEN BETTER THAN THE RELEASED VERSION. ANOTHER GOOD SONG, THOUGH INCOMPLETE, IS "UNBELIEVEABLE EXPERIENCE" (A LITTLE CORNY BUT GOOD). THIS IS AN ABSOLUTE MUST-HAVE. ALL TRACKS ARE SUPERB
MC CARTNEY, PAUL - Secret Milano, (2CDS) Boots Dog Records, BD 001-002 Live '2/19/1993
MC CARTNEY, PAUL - SOLD ON SONG In a very special concert, Sir Paul gave a unique insight into the art of his songwriting.

MC CARTNEY, PAUL - SOUNDCHECK SONGS (4 CDS)
MC CARTNEY, PAUL - STUDIO TRACKS VOL 2 TRACKS 1-12 ARE HOME-DEMOS RECORDED IN 1980 FOR THE RUPERT FILM. I'VE ALSO READ THAT THESE RECORDINGS WERE DONE FOR PAUL'S DAUGHTER MARY (I THINK). MANY OF THESE ARE INSTRUMENTALS, BUT SOME DO HAVE VOCALS. INTERESTINGLY, DENNY LAINE PARTICIPATES. THIS WAS TAKEN FROM ACETATE AND HAS THE POPS AND CLICKS, BUT THE SOUND QUALITY IS STILL GOOD. "WANDERLUST" IS FROM "RUDE STUDIO DEMOS" AND "DID WE MEET SOMEWHERE BEFORE" IS FROM THE HOT HITZ ALBUM. "ALL SONGS FOR THE UNRELEASED RUPERT SOUNDTRACK WERE RECORDED IN ONE DAY. MR.LAWRENCE JUBER (OF WINGS) STATED THIS IN A 1996 DUTCH INTERVIEW." "SEA" DATES BACK TO 1974. "SUNSHINE, SOMETIME" AND "WHEN THE WIND IS BLOWING" DATES BACK TO LATE '70 WHEN THE BASIC TRACK WAS RECORDED. "THE CASTLE OF THE KING..." DATES BACK TO THE '69 LET IT BE SESSIONS. "STORM" IS A REWORKING OF "SEA". "SEA MELODY" TURNED UP IN A SLIGHTLY DIFFERENT ARRANGEMENT IN 1997 TO FORM PART OF PAUL'S SYMPHONY, STANDING STONE.
MC CARTNEY, PAUL - TORONTO '76 COMPLETE THE PEOPLE THAT ATTENDED AND LOVED PAUL MCCARTNEY'S SHOWS ON THE 1989-1990 AND 1993 WORLD TOURS WERE WELL SATISFIED. THEY SAW A LIVE EX-BEATLE IN THE FLESH PERFORMING A SET DOMINATED BY BEETLES SONGS. HOWEVER, SOME IN THE AUDIENCE WERE DISAPPOINTED THAT MCCARTNEY ONLY PERFORMED A HAND FULL OF HIS SOLO HITS. THEY REMEMBERED A TIME WHEN PAUL PERFORMED MOSTLY SOLO HITS WITH ONLY A HANDFUL OF BEETLES TUNES. NOT THAT THEY WANTED PAUL TO DO THAT, BUT SOME FELT A SET LIST SOMEWHERE IN THE MIDDLE WOULD BE THE HAPPY MEDIUM.THOSE PEOPLE WERE REMEMBERING PAUL'S FIRST SOLO TOUR OF THE UNITED STATES END CANADA WITH HIS BAND WINGS IN 1976. THE 1975-1976 WORLD TOUR SAW PAUL MCCARTNEY PLAYING 10 COUNTRIES BEFORE 2 MILLION PEOPLE. AND THE HEART OF THE TOUR THAT BECOMES WINGS OVER AMERICA, THE BAND PLAYED 21 CITIES WITH 31 PERFORMANCES, AND WAS SEEN BY NEARLY 600,000 PEOPLE. FOR MANY, THAT WAS THEIR FIRST INTRODUCTION TO PAUL END FOR THAT MATTER THE BEATLES.BEATLEFANS, PAUL FANS AND MUSIC FREAKS ALL OVER HAD BEEN WAITING FOR THIS TOUR THERE WERE RUMORS OF PAUL'S TOURING OVER THE YEARS BUT THEY HAD TO SETTLE FOR TAPES OF PAUL'S 1972 TOUR OF EUROPE AND THE 1973 BRITISH GIGS. AND AT TIMES, THE PERFORMANCES AND RECORDINGS WERE AT BEST A MIXED BAG OF GOODS. THAT MODE THE RESULTS OF THE 1976 TOUR ALL THE BETTER FOR FANS OF THE BEATLES AND OF COURSE PAUL.AND THE BEATLES STARVED FANS WERE ECSTATIC THAT PAUL PERFORMED 5 BEATLES SONGS. ALTHOUGH THEY WOULD HAVE PREFERRED MORE BEATLES TUNES IN THE SET, THEY WERE LISTENING TO AN EX-BEATLE PERFORMING BEATLES SONGS IN ARRANGEMENTS SORT OF CLOSE TO THE RECORD IN FULL VOICE. (UNLIKE GEORGE HARRISON'S 1974 TOUR WHERE HIS VOICE WAS HOARSE END HE WAS PERFORMING BEETLES SONGS IN A SOMEWHAT UNRECOGNIZABLE MANNER.) ONCE THE SHOW HIT THE ROAD, THE TEXAS BASED SHOWCO TECHNICAL CREW OF 27 TRUCKED THE EQUIPMENT AROUND IN FIVE LARGE AND SPECIALLY PAINTED RIGS, WHILE THE BAND USED DALLAS NEW YORK, CHICAGO AND LOS ANGELES AS BASE CITIES, COMMUTING BY PRIVATE JET TO THE SHOWS, EXCEPT WHEN THERE WAS MORE THAN ONE NIGHT PERFORMING IN A CITY. TRAVELING WITH THE BAND, WERE FAMILIES END FRIENDS, MANAGER BRIAN BROLLY, VARIOUS PUBLICISTS, PLUS PEOPLE TO RECORD, FILM AND PHOTOGRAPH EVERY CONCERT AND INCH OF THE TOUR.MEDIA COVERAGE WAS TREMENDOUS INCLUDING A MCCARTNEY COVER ON THE JUNE 17 EDITION OF ROLLING STONE; THE MAY 31 ISSUE OF TIME, WITH THE HEADLINE "MCCARTNEY COMES BACK!" END ALSO THE JUNE 17TH COVER ISSUE OF PEOPLE MAGAZINE. AND THE FANZINE PRESSES WERE IN HEAVEN. PUBLICATIONS SUCH AS THE WRITE THING, MCCARTNEY LTD, WITH A LITTLE HELP FROM MY FRIENDS THE INNER LIGHT STRAWBERRY FIELDS FOREVER END BEATLES UNLIMITED FELL OVER THEMSELVES TO GIVE EXTENSIVE COVERAGE TO THE DELIGHT OF HARD CORE BEATLES FANS EVERYWHERE. IT'S BEEN NEARLY 25 YEARS SINCE THAT TOUR AND IT STILL BRINGS BACK A SMILE TO THOSE THAT REMEMBER THE TOUR. FOR THOSE WHO MISSED OUT; THERE WERE THE INEVITABLE AUDIENCE TAPES THAT WELL DOCUMENTED THE PERFORMANCES. HOWEVER, THIS WAS THE AGE WHERE AUDIENCE TAPES WERE LIKE CAVIAR; AN ACQUIRED TASTE NOT MEANT FOR EVERYONE. RECORDING DEVICES WERE MOSTLY BIG AND BULKY MAKING RECORDINGS A BIT OF A CHORE TO DO. THE RESULTS WERE OFTEN SPOTTY IN A COLLECTORS WORLD WHERE PRO-WALKMANS; MINI-DISCS END DATS WERE NON-EXISTENT. AND VERY OFTEN, THE SPOTTY RECORDINGS MADE IT ON TO COLLECTOR'S DISCS AND DESPITE THE LACK OF QUALITY, THE RECORDINGS SOLD WELL TO A PUBLIC HUNGRY FOR A REPLICA OF PAUL'S STAGE WORK. NOT ALL WERE BAD. THE TRIPLE ALBUM "WINGS FROM THE WINGS" FEATURED VERY NICE PACKAGING (A SPECIAL BOX END 3 LP'S PRESSED IN BICENTENNIAL RED WHITE AND GLUE VINYL) AND AN EXCELLENT RECORDING OF PAUL AT THE LOS ANGELES FORUM ON THE VERY LAST NIGHT OF THE TOUR, JUNE 23, 1976. THE WELL-PACKAGED 3 LP SET SOLD SO WELL, PAUL'S PERFECTIONIST ATTITUDE MARRED THAT IT INFLUENCED EMI TO RELEASE THEIR OWN VERSION OF "WINGS OVER AMERICA" HOWEVER, THE SET. HE INSISTED THAT THE RECORDINGS SHOULD BE SWEETENED IN THE STUDIO AND ALTHOUGH DENNY LAINE AND LINDA MCCARTNEY WERE AT TIMES OUT OF TUNE AND THE RHYTHM SECTION A LITTLE OFF; THIS KIND OF RADICAL OVERDUBBING WAS NOT NECESSARY. THE AUDIENCE TAPES AVAILABLE SHOWED THAT MOST OF THE TIME, THE BAND PLAYED HOT AND MCCARTNEY'S SINGING WAS OUTSTANDING. DENNY LAINE'S LEAD VOCALS WERE ACCEPTABLE AND LINDA'S OFF KEY SINGING WAS BALANCED IN A WAY WHERE ONE WOULD NOT NOTICE THAT MUCH.SINCE THEN, COLLECTOR'S LABELS HAVE RELEASED SEVERAL RECORDINGS FROM PAUL'S LATER TOURS, THINKING THE BUYING PUBLIC WOULD RATHER HAVE PAUL'S BEATLES SONGS THAN THE HEAVIER SOLO SET LIST FROM THE 1976 TOUR. ENOUGH TIME HAS PASSED WHERE THE PUBLIC IS ONCE AGAIN HUNGRY FOR SOME MORE RECORDINGS FROM THIS HISTORIC TOUR. THUS YOU HAVE "WINGS OVER TORONTO", FEATURING THE ENTIRE RECORDING OF PAUL AND WINGS AT THE MAPLE LEAF GARDENS IN TORONTO CANADA ON MAY 9,1976.THE RECORDING IS SO GOOD THAT IT WILL MAKE THE LISTENER THINK IT WAS RECORDED IN 1996 RATHER THAN 1976. AND THIS CONCERT HAD EVERYTHING. THE PERFORMANCE WAS ONE OF THE BEST OF THE TOUR (TORONTO HAS THAT WAY ABOUT PERFORMERS - ONE OF THE BEST SHOWS GEORGE DID ON HIS 1974 TOUR WAS THAT SOME CITY END VENUE.AND THE ATMOSPHERE WAS ELECTRIFYING. THE AUDIENCE WAS UP FOR THE PERFORMANCE TO THE POINT THEY WERE A GOOD PART OF THE SHOW! AMID BEATLES REUNION RUMORS, SCALPERS WERE ASKING $125 USA MONEY FOR THE SHOW WHICH 18,000 PEOPLE ATTENDED. AMONG THE RAVE REVIEWS OF THE SHOW COME FROM THE BUFFALO EVENING NEWS WHO SENT A REVIEWER TO THIS NEAREST STOP ON THE TOUR AND HE PRAISED "A HARDDRIVING RAMBUNCTIOUSNESS THAT MADE MCCARTNEY'S COLLECTION OF CHEERY, CLEVER ROCKERS JUMP UP LIKE THEY NEVER DID IN THE STUDIO." (A COLLECTOR'S NOTE: THIS IS THE COMPLETE SHOW, AS WE KNOW IT. DENNY LAINE'S "GO NOW" WAS ONLY PERFORMED ON THE WINGS OVER AMERICA PORTION OF THE WORLD TOUR AT THE THREE SHOWS IN LOS ANGELES (JUNE 21, 22 AND 23, 1976). AND ALTHOUGH "SOILY" TRADITIONALLY CLOSED THE SHOWS, TWICE WAS IT OMITTED, FIRST AT THE MAY 22, 1976 SHOW AT THE BOSTON GARDENS. THE OTHER OCCASION WAS AT THE SAN FRANCISCO COW PALACE ON JUNE 14, 1976).
MC CARTNEY, PAUL - TOWN HALL MEETING 05/17/97
MC CARTNEY, PAUL - TUG OF WAR RADIO SPECIAL 1982 BBC RADIO 1
MC CARTNEY, PAUL - TWO BUDDIES ON HOLLY DAYS TRACKS 1-8: REHEARSALS BY MCCARTNEY & LAINE, SCOTLAND '77. TRACKS 10-12: LIVE, BUDDY HOLLY WEEK, LONDON '79
MC CARTNEY, PAUL - UNSURPASSED MASTERS VOL 1 TRACKS 1-7: FULL INSTRUMENTAL ALTERNATE TAKES FROM "RED ROSE SPEEDWAY", ALL UNBOOTED; MOSTLY WITH STUDIO CHAT OR COUNT INS; REC. 1972 IN MORGAN STUDIOS, LONDON.TRACKS 9-15 ARE FROM A SOUNDBOARD TAPE (EX STEREO) REC. JULY 10TH, 1973, CITY HALL NEWCASTLE, GB TRACK 5 WAS UNBOOTED UNTIL NOW. EXCELLENT STEREO, BUT A LITTLE BIT DULL, HIGHLY RECOMMENDED.
MC CARTNEY, PAUL - UNSURPASSED MASTERS VOL 2 SOME STEREO BACKING TRACKS FROM A TAPE WITH SOFT VOICE IN BACKGROUND (UNBOOTED) AND SOME OUTTAKES EX STEREO, BUT A LITTLE BIT DULL; RECOMMENDED FOR MACCA FREAKS.
MC CARTNEY, PAUL - VEGGIE PIE TRACKS-4, 5, 10 &-&-11:LIVE PERFORMANCES, EXACTLY THE SAME ARRANGEMENT USED FOR STUDIO VERSIONS. I DON'T KNOW FOR SURE IF THESE VERSIONS ARE PLAYED COMPLETELY LIVE OR IF IT'S JUST THE BASIC STUDIO TRACK WITH PAUL'S VOCALS RECORDED LIVE. IF ANYONE KNOWS, PLEASE TELL ME TRACK-6: TAKEN FROM THE FLAMING PIE VIDEO SPECIAL, THIS IS THE VERSION IN, WHICH PAUL PLAYS OUTDOORS, LIGHTING A FIRE. SOUND QUALITY IS NOT AS PERFECT AS THE OTHER TRACKS FROM THIS CD. TRACK-7: A JAM FROM THE "BEAUTIFUL NIGHT" SESSION. BY THE PIANO, BOTH PAUL AND RINGO MOCK THE FIRST LINES FROM BEAUTIFUL NIGHT, THEN THEY SING "CAUSE YOU'RE A BASTARD, HA, HA, HA, YES YOU'RE A BASTARD..." AT THIS POINT, EVERYONE LAUGH AND SHARE A FUNNY MOMENT. IT EVEN MAKES YOU START LAUGHING TRACK-8: SOMEONE PLAYING WITH THE DIFFERENT TRACKS AT THE CONTROL ROOM. IT IS IN THE WAY OF GEORGE MARTIN'S "THE MAKING OF SGT. PEPPER" TV SPECIAL. TRACK-9: THE ORCHESTRAL SCORE OF BN, AS IT IS SHOWN ON THE FLAMING PIE VIDEO SPECIAL TRACK-12: A LIVE VERSION FROM TV, A BIT SHORTER, WITHOUT THE LAST VERSE "LONG LIVE ALL OF US CRAZY SOLDIERS..."TRACKS-13, -14, -15, -16-&-17:ALL TRACKS FROM THE FP PERIOD SINGLES. "BEAUTIFUL NIGHT", TAKEN FROM THE SAME NAME SINGLE, IS NOT AS GOOD AS THE FP VERSION, BUT IT IS REALLY NICE TO NOTICE THE VARIATIONS OF LYRICS AND ARRANGEMENT. "I LOVE THIS HOUSE" (ONE OF MY FAVORITE SONGS, PRODUCED BY DAVID FOSTER, WHO WORKED WITH GEORGE HARRISON ON HIS "EXTRA TEXTURE" LP) AND "LOOKING FOR YOU" (CO-PRODUCED BY JEFF LYNNE AND FEATURING RINGO ON DRUMS) WERE TAKEN FROM CAPITOL'S SINGLE THE WORLD TONIGHT AND PARLOPHONE'S "YOUNG BOY". AND, "ATLANTIC OCEAN" WITH "BROOMSTICK" WERE ISSUED ON THE UK 2ND VERSION OF THE "YOUNG BOY" SINGLE, BEING BOTH GREAT TRACKS, SPECIALLY "BROOMSTICK", A PSEUDO-ACOUSTIC NUMBER WHICH FEATURES STEVE MILLER ON GUITAR. ALL THESE TRACKS GIVE YOU AN IDEA OF HOW WOULD IT BE A "PAUL MCCARTNEY'S PAST MASTERS" COMPILATION. TRACKS-18-&-19:I THINK THAT THESE ARE 2 "OUTFAKES" OF BOTH SONGS. FEATURING ISOLATION OF TRACKS, IT MAKES YOU FEEL THEM AS "ROUGH MIXES WITHOUT OVERDUBS", ACCENTUATED BY THE ADDITION OF A GLASS CRUSHING AT THE END OF "I LOVE THIS HOUSE" AND A LAUGHTER AT THE END OF "ATLANTIC OCEAN". BUT, ANYWAY, THEY DON'T SOUND BAD AND SOMETIMES ARE EVEN MORE INTERESTING THAN THE "OFFICIAL" ONES. AGAIN, IF ANYBODY KNOWS FOR SURE IF THESE ARE REAL OUTTAKES OR MERE "BOOTLEGGER MADE REMIXES", PLEASE LET ME KNOW.TRACKS-20-&-21:GREAT SONGS, TOGETHER WITH THE FLAMING PIE PIANO DEMO AND THE LENNON CLOSING SPEECH THE HIGHLIGHTS OF THIS COLLECTION. BOTH SONGS WERE RECORDED PRIOR TO THE FLAMING PIE PERIOD, DURING THE PHIL RAMONE SESSIONS FROM MID-LATE '80S. "SAME LOVE" IS A GENTLE LOVE SONG IN THE STYLE OF "TWICE IN A LIFETIME", AND "LOVE COME TUMBLING DOWN" IS A SLOW NUMBER WHICH REMAINDED ME A LOT OF "SOMEBODY WHO CARES". WHILE "SAME LOVE" WAS RELEASED ON THE BEAUTIFUL NIGHT UK 2ND CD-5, "LOVE COME TUMBLING DOWN" WAS INCLUDED AS THE B-SIDE TO THE BN 7" SINGLE AND ON THE EUROPEAN CD-5 EDITION OF THE SAME SINGLE. TRACK-22: TAKEN FROM BEST BUY'S PROMO CD "OOBU JOOBU ECOLOGY", IT EVEN BRINGS PAUL'S PRESENTATION FROM THE PROGRAM. A 1988 SONG, FEATURING ROBBIE MCINTOSH ON GUITAR TRACK-23: "WELL, I HAD A VISION WHEN I WAS 12, AND I SAW A MAN ON A FLAMING PIE, AND HE SAID 'YOU'RE THE THIS DISC BRINGS THE BEST RARITIES FROM THE FLAMING PIE PERIOD, AND IT WAS SPECIALLY DONE FOR DIE-HARD FANS OF THE ALBUM (LIKE ME). SOME THINGS ARE ESSENTIAL FOR ANY SERIOUS MACCA COLLECTOR (LOOK AT THE FLAMING PIE DEMO, THE BEAUTIFUL NIGHT SINGLE B-SIDES AND THE FLAMING PIE LENNON EXPLANATION). A MUST-HAVE, REALLY. TRACK-1: THE "CHAT" IS A MUTILATED FRAGMENT, AND IT ISN'T LINKED WITH THE FOLLOWING TRACK, AS IT SHOULD. IT IS ABOUT THE NEXT SONG, BISHOPSGATE. PAUL SAYS THAT IT IS A REFERENCE TO "BEING FOR THE BENEFIT OF MR. KITE" TRACK-2: AN ACOUSTIC SONG SUNG BY PAUL, WHO IS JOINED BY THE AUDIENCE. PAUL, AS USUAL, SHOWS TO HIS FANS HIS SENSE OF HUMOUR. PITIFULLY, TOO SHORT TRACK-3: THIS DEMO IS MAYBE THE BIGGEST HIGHLIGHT OF THIS COMPLETE COMPILATION. PAUL HAS ALMOST COMPLETED THE SONG. ONLY LACK THE VERSES: "CUT MY TOES OFF TO SPITE MY FEET / I DON'T KNOW WHETHER TO LAUGH OR CRY / NEVER MIND, CHECK MY RHYTHM". I BEGAN TO LOVE THIS SONG WITH THIS DEMO. PAUL PERFORMS ALONE WITH HIS PIANO, AND HE'S REALLY ENJOYING HIMSELF. BEATLES WITH AN A' AND WE ARE". JOHN'S WORDS EXPLAINS IT ALL FOR ITSELF.
MC CARTNEY, PAUL - VENUS & MARS SESSIONS (2CDS) THESE ARE TWO GENUINE EARLY MIXES OF THE VENUS AND MARS ALBUM. IT'S NOT NEWLY CREATED "OUTFAKES" OF THE VAM QUAD MIX. OBVIOUSLY TAKEN FROM A TAPE THAT IS TRADED AMONG COLLECTORS. SOUND QUALITY IS ONLY "GOOD" - LOTS OF TAPE NOISE - BUT THE STEREO SEPARATION IS STILL FINE. ESSENTIAL FOR COLLECTORS - STILL IT'S AMAZING THAT NO BETTER SOUNDING VERSION HAS SURFACED YET. SOMEONE DEFINITELY MUST HAVE THE SOURCE CASSETTE!
MC CARTNEY, PAUL - VIVA LAS VEGAS (2CDS)
MC CARTNEY, PAUL - WELCOME TO WOMBLEY (2 CDS) LONDON, UK 29 LIVE (SBD) VOXX 1/23/90(FIGURE OF 8 THROUGH MAYBE I'M AMAZED, THE FOOL ON THE HILL THROUGH 20 FLIGHT ROCK), 1/26/90(THE LONGAND WINDING ROAD), 1/16/90(COMING UP THROUGH THE END)
MC CARTNEY, PAUL - WHEN IT RAINS IT POURS (2CDS) VIGOTONE WINGS'LAST REHEARSAL SESSION WINGS INTENDED TO TOUR JAPAN FROM JANUARY 21 - FEBRUARY 2,1980 BUT UPON ARRIVING IN TOKYO ON JAN.16, PAUL WAS ARRESTED FOR POSSESSION OF MARIJUANA AND STAYED IN JAIL UNTIL JAN.25. THE JAPAN TOUR WAS CANCELLED. I'VE HEARD THAT THE OTHER MEMBERS OF THE BAND WERE SO OUTRAGED AT PAUL FOR THIS (BECAUSE THEY STOOD TO MAKE A LOT OF MONEY OFF OF THE TOUR) THAT THIS INCIDENT WAS ONE OF THE MAIN REASONS FOR THE BREAK UP OF THE GROUP. IN FEBRUARY 1981, STEVE HOLLY & LAURENCE JUBER LEFT THE GROUP. DENNY LAINE REMAINED WORKING WITH PAUL THROUGH EARLY 1981. IT APPEARS THAT WINGS COULD'VE CARRIED ON. THEY'VE HAD PERSONEL CHANGES BEFORE BUT FOR WHATEVER REASON, PAUL DECIDED NOT TO CONTINUE THE GROUP. I BELIEVE IT COULD'VE HAD SOMETHING TO DO WITH JOHN'S DEATH AND PAUL ENTERING INTO HIS 40'S AND A NEW DECADE BEGINNING, BUT I COULD BE WRONG. PAUL DID ENTER INTO A NEW PHASE OF HIS CAREER AROUND THIS TIME THOUGH AND HE CONTINUED TO SURPRISE AND MOVE US WITH HIS MUSIC!ALMOST TEN YEARS AFTER THE BAND HAD FORMED, PAUL OFFICIALLY ANNOUNCED THE BREAK UP OF WINGS IN APRIL 1981.
MC CARTNEY, PAUL - WINGS LIVE IN NEW CASTLE THIS IS A GOOD TO VERY GOOD QUALITY SOUNDBOARD RECORDING FROM THE JULY 10, 1973 PERFORMANCE IN NEWCASTLE. THIS IS AN ESSENTIAL TITLE FIRST OF ALL BECAUSE OF ITS QUALITY AND SECOND BECAUSE OF THE PERFORMANCE. SEVERAL OF THESE TRACKS LATER APPEARED ON THE STRAWBERRY RELEASE, "UNSURPASSED MASTERS VOL. 1" IN MUCH IMPROVED QUALITY (AND ADDING " LIVE PERFORMANCES OF "BIG BARN BED" AND "WHEN THE NIGHT," WHICH HAVE NOT BEEN PERFORMED SINCE THIS TOUR. THE DISC ALSO CONTAINS FABULOUS PERFORMANCES OF "MAYBE I'M AMAZED," "HI HI HI" "LIVE AND LET DIE," AND "LONG GO NOW"). HOWEVER, THIS IS THE MOST COMPLETE RECORDING OF THIS SHOW. AS WITH THE EDINBURGH DISC, IT IS VERY INTERESTING TO HEAR TALL SALLY." HIGHLY RECOMMENDED!
MC CARTNEY, PAUL - Wings over Aarhus (Vejlby-Risskov Hallen, Aarhus, Denmark , August 14th, 1972) (2 CDS) - Rockin' Goose Records 1001 (made in Denmark) CD 1: Intro/Eat At Home, Smile Away, Bip Bop, Mumbo, 1882, I Would Only Smile, Give Ireland Back To The Irish, Blue Moon Of Kentucky, The Mess, Best Friend, Soily, I Am Your Singer, Seaside Woman, Henry's Blue CD 2: Say You Don't Mind, Wild Life, Mary Had A Little Lamb, Maybe I'm Amazed, Hi, Hi, Hi, Hi, Hi, Hi (encore), Long Tall Sally A very good audience tape was used for this CD set. This is in fact the same tape as used for the LP Wings Over Denmark from some years ago. The Danish guy I got it from at the Beatles Convention in Utrecht said this tape was only 2 generations away from the 'master.' A very enjoyable set!
MC CARTNEY, PAUL - WINGS MELBOURNE, AUSTRALIA 11/13/75 + PERTH, AUSTRALIA 11/01/75 - (2 CDS) (B+)
MC CARTNEY, PAUL - WINGS OVER LOS ANGELES 06/23/76 Above-average audience recording; overall sound level is high which causes a little distortion on the high end. The recording is also slightly on the bright side. The show itself rocks, as usual. During "Blackbird" there is a slightly tense moment as a loud bang (probably a firecracker) goes off somewhere in the crowd.
MC CARTNEY, PAUL - WINGS OVER NOTTINGHAM 02/09/72 ON AUGUST 3,1971, PAUL ANNOUCED THE FORMATION OF WINGS. THE MEMBERS CONSISTED OF PAUL, LINDA, DENNY SEIWELL & DENNY LAINE. ORIGINALLY PAUL WAS GOING TO NAME THE GROUP THE DAZZLERS AND PERFORM IN BIG SEQUIN JACKETS, BUT AFTER PRAYING ONE NIGHT FOR HIS UNBORN BABY TO BE DELIVERED ON 'WINGS', THE NAME STUCK. IN JANUARY 1972, HENRY MCCULLOUGH JOINED THE GROUP, THUS MAKING IT A FIVE MEMBER BAND. THEY TOURED THE U.K. FROM FEBRUARY 9 - 23,1972 PLAYING UNANNOUNCED GIGS AT UNIVERSITIES. IT'S IMPORTANT TO NOTE THAT FEB.9 WAS THEIR FIRST LIVE CONCERT. AT NOTTINGHAM UNIVERSITY. SOUND QUALITY IS LIMITED - TAKEN FROM A NOISY TAPE, WITH POOR LEVELS. AT LEAST THE TAPE SPEED SEEMS QUITE OKAY.
MC CARTNEY, PAUL - WINGS OVER SWITZERLAND (2CDS) THE QUALITY ON THIS ONE IS NOT SO EXCELLENT, AS IT IS AN AUDIENCE RECORDING. HOWEVER, IT IS A COMPLETE SHOW. IT IS DIFFICULT TO FIND BOOTS WITH COMPLETE SHOWS FROM THE '72 TOUR, SO IT IS WORTH HAVING THIS RELEASE. IT IS LIKELY THAT PAUL DID NOT HAVE MONITORS FOR THIS PERFORMANCE AS HE SINGS VERY FLAT DURING THE FINAL FEW NUMBERS (MARY HAD A LITTLE LAMB, MAYBE I'M AMAZED, HI, HI, HI, AND LONG TALL SALLY). OVERALL, NOT A GOOD PERFORMANCE BUT DEFINITELY WORTH OWNING. IT *IS* VERY LISTENABLE THOUGH. SOUND QUALITY IS NOT HORRIBLE.
MC CARTNEY, PAUL - WINGSPAN MEMORIAL DAY RADIO SPECIAL (2CDS)
MC CARTNEY, PAUL - WORKING HOLIDAY THE USUAL "ONE HAND CLAPPING" MATERIAL, COUPLED WITH A RARE 45.