TRIBUTES TO ARTISTS
This is where movie buffs from around the world
can post their web tributes to specific artists.

They may be performers, directors, writers, designers, composers, etc.
IF YOU COME ACROSS ANY SITES
YOU THINK BELONG HERE CLICK ON
MAILBOX BELOW AND LET ME KNOW
PERFORMERS

Heath Ledger - Among the Greatest of His Generation


Heath Ledger.com: The beautiful late actor. The best of his generation.

Heath Ledger - Heathbaby: Heath Ledger forever. Fans honor him.

Heath Ledger - Heath Heathens: Heath Ledger - Beautiful, Sexy, Stunning, A Great Actor

Angelina Jolie - Wuthering Jolie: Long standing fan site since 1998.

Angelina Jolie - Web.org: Knock-out pics of Angelina Jolie.


Angelina Jolie - Place.com: Detailed up to date info on Angelina Jolie.

Hugh Jackman.com: The Hugh Jackman Experience.

Meryl Streep Online: The acting genius.

Johnny Depp.com: Everybody's favorite pirate.

Johnny Depp - Depp Impact: One of the largest and longest running Depp sites.

Brad Pitt - Simply Brad: Is he the prettiest male Hollywood star?

Brad Pitt Web.com: Yes! He is the prettiest male Hollywood star.

Brad Pitt Fan.com: Do you know any prettier male Hollywood star?

Al Pacino - Asad's Page


Katharine Hepburn: The acting legend.

Katharine Hepburn Online: The acting legend.

Bette Davis: The fiery legend's official website

The Ultimate Cary Grant Pages: magnificnet photos of the handsome man

Shrine to Cary Grant: Talk about handsome!

Jimmy Stewart: The Movie Pal's website on the legend

Jimmy Stewart Hometown Museum: Hometown tribute with photos, facts, etc.

Henry Fonda: The Movie Pal's own tribute to his favorite actor


The Official Audrey Hepburn Website: A Swiss town's homage

John Wayne.com: America's hero for all time

John Wayne: John Wayne, the underrated actor


Ava Gardner.com: Sultry Siren!

Ava Gardner.org: hometown museum tribute

W.C. Fields - Official Site: tribute to the funny man

W.C. Fields - Fan Club: Fan club for the comic legend

Barbara Stanwyck: a true ball of fire...SIZZLE!

Edward G. Robinson: the tough guy

The Judy Garland Club: long standing fan club personally sanctioned by Judy Garland herself. Join up.

Judy Garland Database: all purpose web site for THE VOICE

Angela Lansbury.net: She has been nominated for three Oscars

Shelley Winters: The Movie Pal's own tribute to Shelley. Winner of two Oscars for Supporting Actress.
The Lon Chaney Home Page: by Chaney author Jon C. Mirsalis


Grace Kelly Page: a fan's tribute to her majesty

Louise Brooks Society: devoted to the silent great

Arbucklemania: Roscoe "Fatty" Arbuckle, the silent clown

Theda Bara: silent film legend

Clara Bow: silent film legend

Barbara Stanwyck-Images: another "ball of fire" website


CMG's Humphrey Bogart Page: Here's lookin' at you kid

Marlene Dietrich: the first page photo is a must see for Dietrich fans

Marx Brothers: Marx Brothers.org, the zany family

Ingrid Bergman - Official: She won three Oscars

Charlie Chaplin: His silent films will stand the test of time. Hollywood's first global super star.

Harold Lloyd: Silent funny man

Al Jolson: star of "The Jazz Singer", the first talkie

Audie Murphy's Movies: war hero turned movie star

The Official Roy Rogers/Dale Evans Web Site: the western duo

The Will Rogers Home Page: the folk legend


James Dean Sites

James Dean: Made by his cousin Marcus

The James Dean Memorial Gallery: image filled tribute site

James Dean Forever: James Dean's legend lives on



DIRECTORS
Steven Spielberg: Myspace for the director of ET, Jaws, and Raiders of the Lost Ark.

Steven Spielberg Tribute: A fan page - images, facts, etc.

Alfred Hitchcock - the Master of Suspense: for Hitchcock scholars - with links

Woody Allen: Official Woody Allen site

Woody Allen: Fansite for Woody Allen


CharlieChaplin.com - Official Site: One of the best Charlie Chaplin websites.

The Estate of Orson Welles: a growing comprehensive site

Federico Fellini: one of the Movie Pal's favorite directors. For fans of Fellini.

Federico Fellini - Criterion Collection: For fans of Fellini.

Fellini: A fan's personal look at five films


Stanley Kubrick: Images, facts, bio, etc.

Stanley Kubrick: The Kubrick Site: Images, facts, bio, etc.

The International Buster Keaton Society: Buster Keaton homage. The great genius from the silent era - see his films!

Tod Browning (Silent Movie Page): director of Dracula starring Bela Lugosi and Freaks

The Terry Gilliam Fanzine: director of Brazil, Time Bandits, etc.

Python Online: Monty Python! Those not visiting will be eaten by a python

Oliver Stone: a great site, very comprehensive (Nixon, Platoon, etc.)

Ed Wood Unofficial Home Page: director of some of the worst films ever made

John Woo: director of The Killer, recently gone "hollywood"

FILM PRODUCTION PEOPLE

Ray Harryhausen Official Website: the original stop-motion master of special effects

The Official Tom Savini Homepage: horror FX guru

The Bernard Herrmann Web Pages: the music composer for Orson Welles, Alfred Hitchcock, etc.

The John Williams Web Pages: the prolific composer to Jaws, Star Wars, ET, etc. The GREATEST film composer EVER!

The Movie Pal
(www.themoviepal.com)
The Movie Pal - main site. The movie site for all your Hollywood needs.

Prayers and Hugs
(ajb1776.tripod.com/prayers.html)
My personal site on prayer and faith. Please visit. It's good for the soul.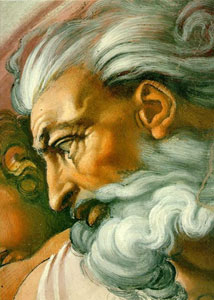 American Freedom 1776
(www.americanfreedom1776.tripod.com)
My personal site on the American Revolution. Please visit. It's good for all students.

Abraham Lincoln
Epic President


Buy magnets and buttons with Abraham Lincoln.
Perfect for history buffs.
Buying Lincoln souvenirs finances The Movie Pal.
THANK YOU!
bernal1776@gmail.com.