Original 1910s Edison studio recorder.
The only working factory Edison mastering recording attachemnt in the world!!!
Welcome to BORRI AUDIO LABORATORIES AND INNERSPEAKER RECORDS.
Manufactures of fine quality authentic Brown Wax cylinder records, made with the traditions of Edison records. The only recording studio in the world that uses one of Edison's ORIGINAL factory recording attatchments, that was actually used to master Edison Gold Moulded, and Amberol Records !!! Come here to record on this piece of history!!!!
New Borri Audio Laboratory brown wax blanks.
Authentic in every detail to an Edison blank of the late 1890's!
Welcome To Borri Audio Laboratories!
Childhood Home in the Quad Cities. Andy Schumm And His Dixie Flat Landers. Recording blanks and machine by Shawn Borri Audio Laboratories.
Navigation by WebRing.
Pablo Helguera-Archive Dead Languages Conservatory. Shawn Borri produced the cylinder records for this project. The project started in 2004-ongoing, and comprises of over 400 recordings. Shawn Borri has manufactured over 13,0000 wax cylinders since 2000.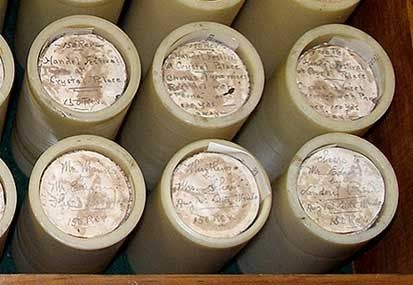 ABOVE- The Oldest Edison wax cylinder records made in 1888 by chemist Jonas Aylsworth, for the perfeced phonograph. BELOW- These are the oldest Edison Phonographs that play and record wax cylinder records, and are at the Thomas Edison Historical Park in West Orange New Jersey. On the mandrel of the oldest Edison phonographs (1887-1888) in the world, are replica blanks made in 2010 by Shawn Borri's hand, here is proof of knowledge of the art of producing phonogram blanks.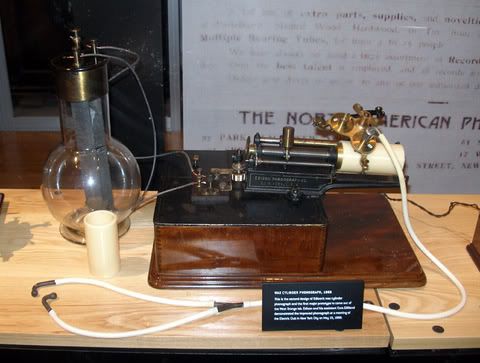 Cick here for information on my latest project that is with Chicago Artist Thomas Negovan. This exciting project. I made the blanks and the cylinder recordings, this special project is being released on a limited 500 copy 45 rpm 10" record, I am so excited about the release!